Welcome from the MSU Billings Foundation Chair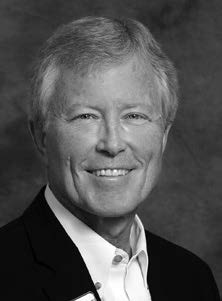 "I was a student in several of your classes…" I was talking to Anne Arnold, an English professor at EMC who helped me to write more effectively. "I send Christmas letters."
She was hospitalized, not doing well and seemed very unaware.
"Christmas letters."
Finally there was a moment of clarity. She sat straight up in bed and stated firmly, "Brevity! Brevity! Brevity!"
Two days later she passed.
Anne Arnold, as well as many other professors at EMC, had a profound effect in my life. The same is still true.
It happened for Chris Hirt. In a very difficult class in dental school Chris leaned over to a couple of students from UNLV. "This immunology stuff is just review for you, right?"
"No!" was the answer. At that moment there was the realization of the quality education he had gotten in biology at MSUB. Chris understood the material and tutored the other students. This time the influential professor was David Butler.
For Chris Hirt the biology degree from MSUB and the dentistry degree from Oregon Health Sciences have been life-changing. Chris is currently a partner at Turley Dental here in Billings.
The Wine & Food Festival is a great event with great volunteers and an even greater cause — scholarships. Value the contributions you make to these students. They want to change their lives.
I hope you take this message to heart and I hope Anne doesn't think this letter is too long.
With deference,
Dave Warne
Chair, MSU Billings Foundation Board of Trustees