Welcome From the Festival Co-Chairs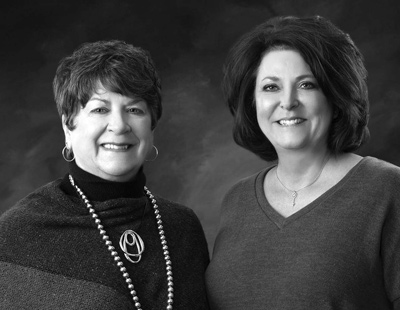 2018… The 26th year of the MSUB Foundation's Wine and Food Festival? The event has been such a resounding success for student scholarships. The MSU Billings Wine & Food Festival was developed 25 festivals ago to raise funds to benefit the students of MSU Billings. The Festival has expanded from two nights to a week-long series of events and multiple pre-events throughout the year, raising over $5.6 million (net) to date in support of an often underserved population in our community. Thanks to the generosity of our partners, sponsors, volunteers and guests, hundreds of students have benefited due to your support.
Once again, our corporate partner, Briggs Distributing, has invited two outstanding winemasters. Please welcome Chad Johnson of Dusted Valley Vineyards, Walla Walla, Washington and Jermey Leffert of Rabble Wine Company in Paso Robles, Monterey County, California, with Food Pairings by Northern Hotel Executive Chef Peter Birk.
The week kicked off with another spectacular Guest Chef Dinner starring Roxanne Spruance, Kingsley Restaurant, New York, New York, She was joined by Executive Chef Peter Birk of the Northern Hotel. This elegant evening is one of the premier events of the entire Festival and delivers increasingly spectacular food and wine pairings. We thank Mike Nelson and his exceptional staff at the Northern for welcoming our chefs and guests.
Our cooking schools continue to bring inspirational cuisine to this corner of Montana and, as always, are showcased in stunning Billings homes. Home Cooking School chefs included Executive Chef Shawn Smith of Bighorn River Lodge, Xavier, Montana; Chef Kathleen Moon, of Laughing Horse Resort at Swan Lake, Montana; Private Chef Jeff Brauer of Big Sky, Montana; Marilucia Luongo, culinary educator of Perugia, Italy; and owner and Executive Chef Roxanne Spruance of Kingsleys of New York, New York.
For the beer crafters, Tuesday evening's Brewmaster Symposium at the Billings Petroleum Club featured Tina Rulewicz of Founders Brewing Company in Grand Rapids, Michigan, with a food pairing menu by Executive Chef Jeremy Engebretson of the Billings Petroleum Club. With the growing popularity of craft beers, this seminar offered an opportunity to learn about and sample crafted beers with expertly paired foods.
New this year was the Riedel Wine Glass Tasting Seminar featuring Doug Reed, regional sales manager for the Riedel Glass Company. The informative hands-on tasting comparisons of Cabernet, Syrah Sauvignon Blanc and Chardonnay four different varietal glasses was amazing.
And of course, under the Big Tent is Friday's tasting/pairing of wines and brews from local and regional restaurants, and Saturday's gala dinner with Executive Chef Jeremy Goldsmith, from Gonzaga University, including live and silent auctions.
The MSU Billings Foundation's Wine & Food Festival would not be possible without our generous and eager volunteers. We would like to offer our heartfelt thanks in recognition of our wonderful Festival participants. More than 400 dedicated community members provide the Festival with countless hours of expertise, commitment and energy to make these events an outstanding success. Thank you so much for all that you do.
Sheila Christopherson
Wine & Food Festival Co-Chair
Stacey Suydam
Wine and Food Festival Co-Chair