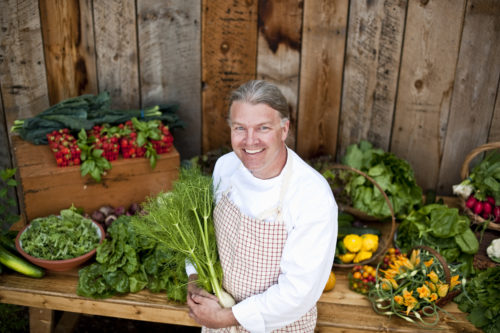 Chef Josh Drage
Executive chef Josh Drage joined The Ranch at Rock Creek, Relais & Châteaux in 2009. From his ranch kitchen nestled among 6,600 pristine acres on Rock Creek, Drage welcomes guests to the world's first Forbes Travel Guide Five-Star guest ranch. Drage began cooking at just 12 years old in his mother's kitchen in a small cabin outside of Anchorage, AK. Today he is celebrated for creating unique Montana ranch cuisine. At The Ranch, he focuses on real food from local producers offering organic and sustainable meats and produce. Drage continues to push the envelope with bold flavors and healthy ingredients, taking inspiration from working kitchens in cattle-producing regions around the world. Passionate about cooking food that reflects the spirit and lifestyle of Montana, Drage changes menus on a daily basis to provide guests with unforgettable dining experiences. Ranch life is about adventures in the outdoors, and world travelers delight in cuisine that is nourishing and healthy for active people on a ranch.
---
Chef Lisa Rembold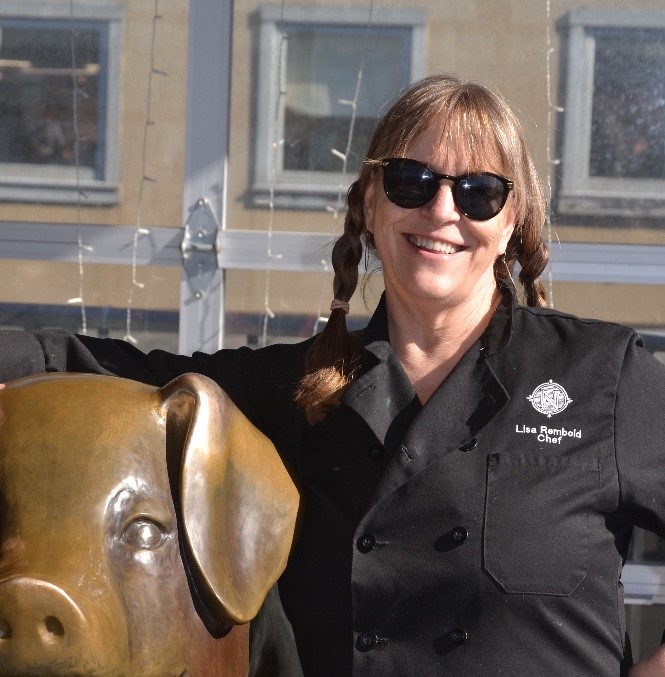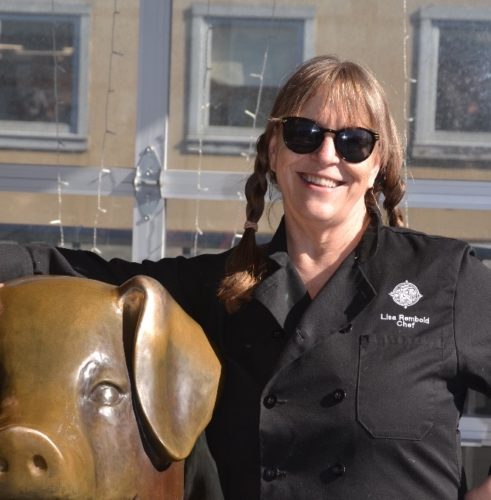 Chef Lisa Rembold began her culinary journey in a wonderful rural Wyoming community, where tending bar and front-of-house duties ultimately brought her into the kitchen. In the early days of her career, she always looked forward to the time she might spend subbing on the line or learning a new technique. Those small opportunities gave way to a full-fledged love affair with restaurant life – a world where creativity and hard work find their purest expression in the memories that food forges for people – and she's spent 50 years working at virtually every culinary station, from server to restauranteur.
Across many decades in the service industry and a culinary education that unfolded in New York, California, Washington, Italy and France, Chef Rembold still takes delight in being part of the culture and camaraderie of kitchen staff. To share in this work for so long has been one of her life's greatest privileges.
Rembold is currently the chef at TEN at the Northern in Billings, Montana. She says she's lucky to say it's exactly where she wants to be. While she appreciates and fosters a classic approach in this landmark establishment, she also finds daily inspiration from her talented and eager staff, each of whom is beginning to understand their own aesthetic, find their own style, and lend their love of cooking to her team's success.
---
Chef Barrie Boulds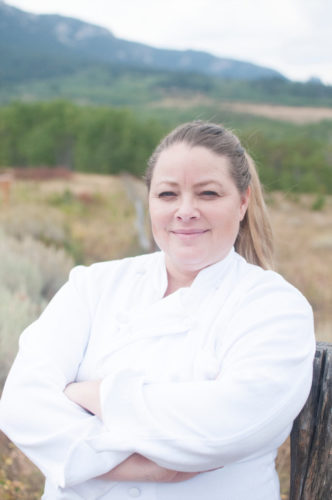 Montana native, Chef Barrie has more than 28 years of experience in the food industry as a chef and former owner of acclaimed fine dining restaurant Sydney's Mountain Bistro – West Yellowstone in the Big Sky, Montana area. Her former restaurant has been featured in Wine Enthusiast magazine and in various write-ups in the New York Times restaurant review, Fodor's and USA Today, just to name a few, and she has served clientele from celebrities to former presidents and their staff.
She continues her private chef and catering business in the Greater Yellowstone area and beyond, bringing her passion of locally sourced and foraged, yet rustically refined foods, to her clients.
Chef Barrie is a third-generation Montanan and was born and raised in eastern Montana on the Fort Peck Assiniboine and Sioux Reservation, where her interests, talents and passions developed for the culinary arts.
She has most recently added 'author' to her repertoire of skills and her co-authored cookbook, "The Big Sky Bounty Cookbook – Local Ingredients and Rustic Recipes." The book is a compilation of Montana history and with Chef Barrie's favorite childhood recipes, personal stories, recipes from friends and family, and recipes created throughout her career.
Chef Barrie lives in Red Lodge, Montana and is the manager and executive chef for the historic fine dining restaurant Old Piney Dell at Rock Creek Resort.
---
Chef Dave Wells and Owner/Author Seabring Davis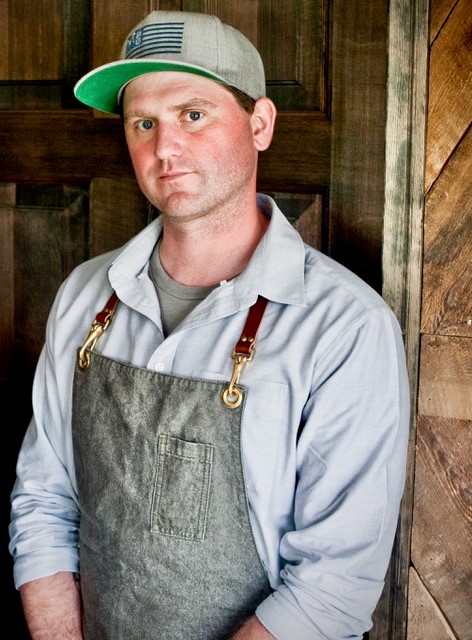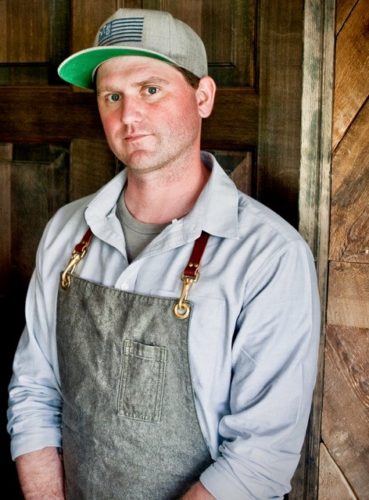 Executive Chef Dave Wells was recently named a semifinalist for "Best Chef: Northwest" in the 2019 James Beard Foundation Awards – considered the "Oscars of the food world" will share his culinary expertise that elevated him to this prestigious recognition. Starting as a sous-chef at Chico Hot Springs in 2017, he was quickly promoted to executive chef. His focus, seasonal Montana ingredients with fresh foods, trending toward robust flavor with a blend of "New American" style, spans many of the food genres that have flourished in the U.S. while relying as much as possible on locally sourced food. The results being the impetus behind his prestigious recognition by the James Beard Foundation.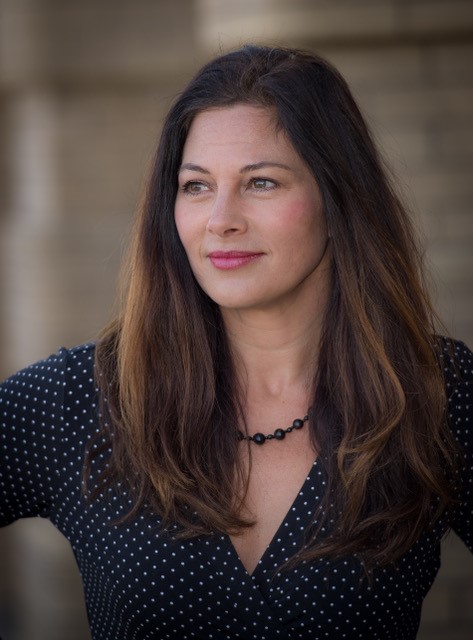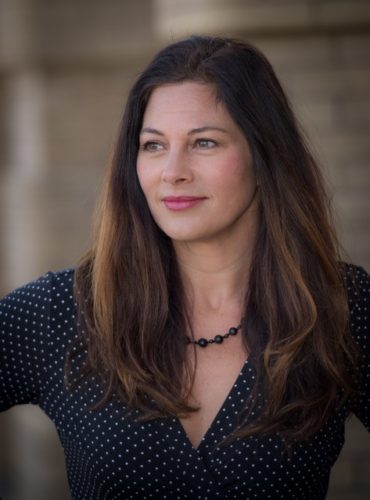 Chef Dave is joined by Seabring Davis, co-owner of Chico Hot Springs and journalist. Seabring is a lifestyle journalist who writes about things she loves – food, art, travel and interesting people. Originally from Hawaii, a road trip brought her to Montana in 1990 and she has made Montana her home ever since. Among her literary accomplishments are three cookbooks: A Taste of Montana: Favorite recipes from Big Sky Country, A Montana Table, Recipes from Chico Hot Springs, and, her newest The Western Kitchen: Seasonal Recipes from Montana's Chico Hot Springs Resort.
---
Chef Jeremy Engebretson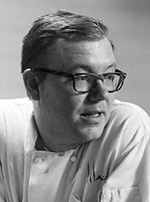 Jeremy Engebretson is the chef and owner of Lilac, a downtown Billings restaurant serving American comfort food in an approachable, modern setting. He is also general manager at Billings Petroleum Club, which has been a premier gathering place in downtown Billings for more than 60 years. Chef Engebretson starting cooking at CC's Family Cafe in Glendive, Montana, and was recently nominated for Best Chef of the Northwest by the James Beard Foundation. Now, Chef Engebretson travels extensively to experience new flavors and trends in some of the country's best restaurants.
---
Chef Travis Sorenson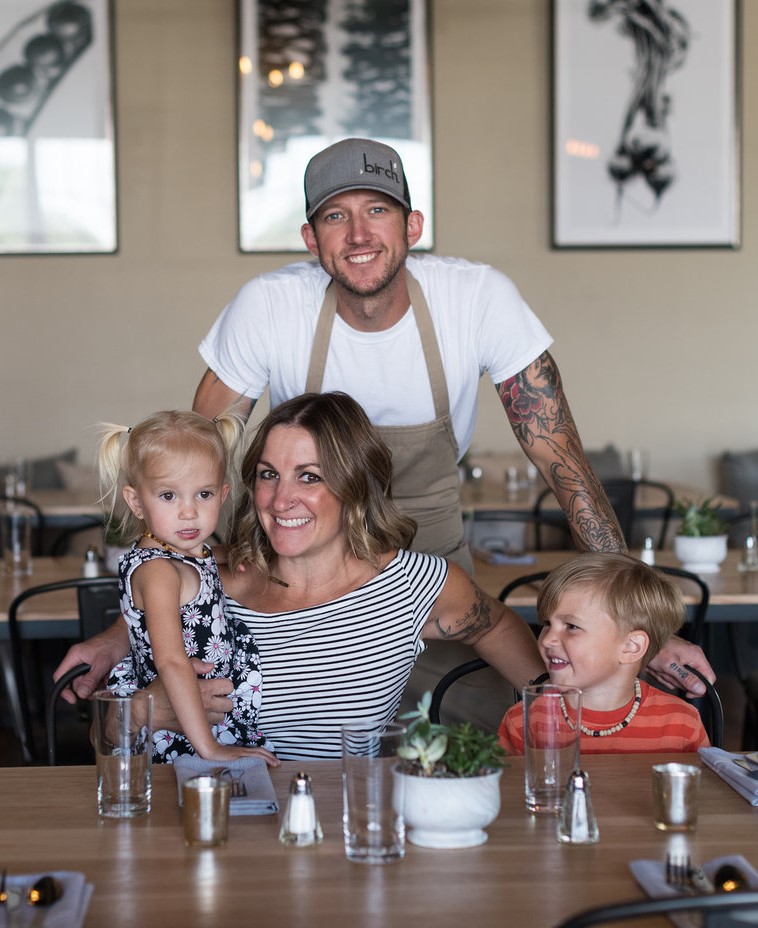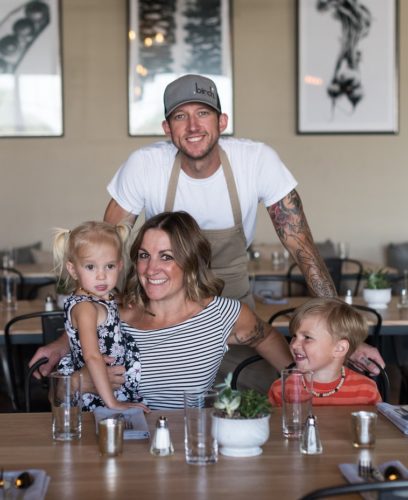 Chef Travis Sorenson and his wife, Heather, met working in a restaurant. While chef Sorenson paved his way through the culinary world in the Bay Area, Heather became a speech pathologist. When the two reunited, they decided to move their new family to Sheridan, Wyoming, and launch their dream of opening a restaurant. At Birch Restaurant, chef Sorenson uses creativity and innovation to inspire the menu.