Pre-Event: Wine & Chocolate – Need We Say More?
April 23 at 7 p.m.
MSU Billings Student Union Bldg., Glacier Room | 1500 University Dr., Billings
What goes better together than chocolate and wine? Learn about the art of chocolate design and how to pair it with wine from Wlady and Shannon Grochowski. The Grochowskis' love of chocolate has elevated La Chatelaine Chocolat Co. to impressive levels, including features in Food & Wine, Victoria, Big Sky Journal and numerous other publications. In addition, La Chatelaine Chocolat Co. was named Best Chocolatiers and Confectioners in the USA in 2013. Their passion for chocolate will be apparent, and perfectly paired wines will complement their creations. Class includes chocolate tastings with wine pairings. Wine and chocolate fans unite for this extraordinary class!
Presented by Wlady and Shannon Grochowski, owners of La Chatelaine Chocolate Co. in Bozeman, MT.
Get Tickets
---
Guest Chefs
In 1995, Chef Carl Kurokawa and two partners purchased Juliano's Restaurant. Chef Carl and Juliano's have received numerous awards, including the DiRoNa Award as one of the distinguished restaurants in America – one of only three establishments in Montana with this distinction.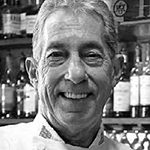 David Maplethorpe is the executive chef and culinary instructor at Fortin Culinary Center. He took this position after a tenure at the iconic Rex Restaurant, named one of the best steak houses in the U.S. by the Travel Channel. Chef Maplethorpe was mentored in the French style and has traveled extensively developing his craft.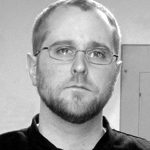 A native of Laurel, Montana, Chef Dirk Frickel began his restaurant career at his mom's business venture, the Owl Café. Chef Frickel attended the Western Culinary Institute in Portland, Oregon after high school graduation and worked in the city for several years. In 2011, Frickel became executive chef at Hilands Golf Club.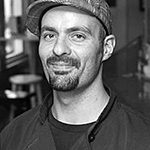 Jason Corbridge is a native Montanan and resident chef in Billings. He's been instrumental in the local foods and scratch-cooking culture since 2007. Chef Corbridge is the executive chef at Last Chance Pub & Cider Mill, which he has been a part of since the restaurant's inception in 2016.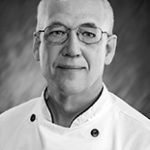 In the early 1980s, Jim Carlson moved to Billings, bringing with him a passion for great service and food. He studied under the tutelage of several talented chefs and continued to do so in the Magic City, where he has worked at and managed several restaurants and catering services. Chef Carlson is currently the chef at MorningStar Senior Living.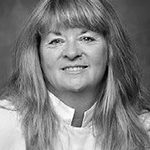 Named Chef of the Year in 2007 by the Chefs and Cooks of Montana, Marcy Tatarka explores the world of flavors to create exciting new dishes for her clients. Chef Tatarka opened Beyond Basil Catering on a dare in 1994 and specializes in custom menus, superb service, and creating dishes using unique foods and fresh herbs and spices.
Mike Callaghan is CEO of Callaghan Enterprises, which specializes in providing restaurants and food service establishments with the tools needed to survive in a competitive environment. Chef Callaghan is a European-trained chef and food management professional with over 35 years of experience in the food service industry.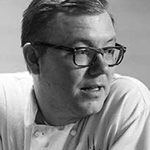 Chef and owner of Lilac, a downtown Billings restaurant, Jeremy Engebretson often partners with other talented local chefs and restaurants for special dinners, focusing on sourcing products from our region's farmers and ranchers. Chef Engebretson has been nominated for Best Chef of the Northwest by the James Beard Foundation and travels extensively to experience new flavors and trends.
In the summer of 2015, Jon Clarenbach partnered with friends to start Western Cider Company, an award-winning cidery on the banks of the Clark Fork River in Missoula, Montana. He now travels the state extolling the virtues of cider and telling the unique story of the company he co-owns.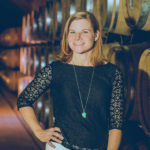 A native of Oregon's Willamette Valley, Danielle Ball was headed for a career in retail management when she discovered the world of wine. In 2011, she earned the WSET Advanced Sommelier certification and joined Rombauer in 2017, where she is currently the western states sales manager.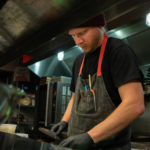 Executive Chef Matt Makowski recently joined the team at Seva Kitchen, sharing his take on cuisine to enlighten and surprise the people of Billings. Chef Makowski brings 10 years of experience from Spokane, Washington, where he worked at Zona Blanca as sous chef under the direction of Top Chef alumnus, Chad White.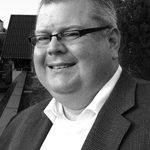 Born and raised in Kansas, Doug Reed was offered a sales management position with Riedel Crystal in 2009 after a 30-year history in the home décor industry. Reed closed his business and went to work directly for Georg and Maximilian Riedel traveling the U.S. promoting Riedel wine glasses.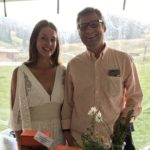 A Frenchman and his American wife opened La Chatelaine Chocolat Co. 12 years ago in Bozeman, Montana. Wlady and Shannon Grochowski now have two locations and ship chocolates all over North America. Their confections have been featured in multiple publications and received numerous awards.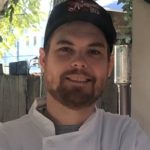 Seth Carlson of Billings, Montana, has been in the kitchen his entire life. Chef Carlson has worked his way through every kitchen job, and has served as sous chef for chef Carl Kurokawa for 15 years.