Once a Yellowjacket, Always a Yellowjacket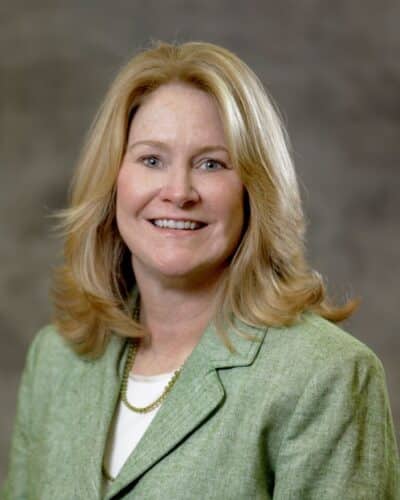 Our communities are home to thousands of Yellowjackets – our students, alumni, donors, faculty, staff, volunteers, friends, and families. Our Yellowjackets have courageously worked through the trenches of life through hard work, perseverance, and passion. They have a strong drive for achievement regardless of background, status, or situations. Cindy Millard is one of our Yellowjackets who fully embraces the Yellowjacket spirit as a two-time alumna, staff member, faculty member, community advocate, volunteer, and donor of MSU Billings.
Millard earned her bachelor's degree in human services and master's degree in education from MSUB. "I came to MSUB because of the small class sizes, diverse program options, and location in Billings," said Millard. She served on various campus committees and advisory boards and loves to connect with other alumni at events and programs. Millard has never felt far from the university. MSUB has been engrained in all she has done in her career. After graduating from MSUB, Millard landed a professional position through an internship opportunity where she had job shadowing and field experiences. She worked in social services and human resources and employed MSUB student interns. Her education and human resources experience led her to serve in a systemwide capacity as the Employee Benefits and Wellness Coordinator for the Montana University System – eventually returning to her alma mater where she has served in various capacities.
Millard's hard work and passion shines through in everything she does. After returning to MSUB as an employee, she served in a new position to recruit non-traditional students by going to businesses and talking about opportunities at MSUB to advance careers. Millard also helped fundraise for the college, working for the MSU Billings Foundation office. "The best way to see how an institution affects its students is to be one. I am the 'product,' not 'a salesperson.' The reason I believe in the work at the foundation is because I am a product of MSUB. By fundraising, I was a part of MSUB's success." Millard now serves as a full-time instructor of Human Resources and Business at MSUB City College. She has set the bar high – providing students opportunities for networking, internships, and potential work placement within the Human Resources field. "It is rewarding to be back where I am comfortable, and to be a part of MSUB's growth and success. I am pleased with the leadership and great strides of Chancellor Stefani Hicswa and Foundation President & CEO Krista Montague," Millard expressed.
In addition to giving her time and energy serving MSUB, Millard and her husband, who is also an alum, invest in our students – providing a legacy. "Your degree is an investment in your future. You want it to mean something when you apply for a new job. It is important the people interviewing you are confident you received a good education" Millard explains. It's rewarding to have the opportunity to help provide the opportunity for other students to pursue their dream of a college education.
Millard read somewhere, "'Don't be proud of your college – make your college proud to have you.'" We are certainly proud of Cindy and the impact she's had on our students!