4 set for induction into MSUB Hall of Fame & Distinction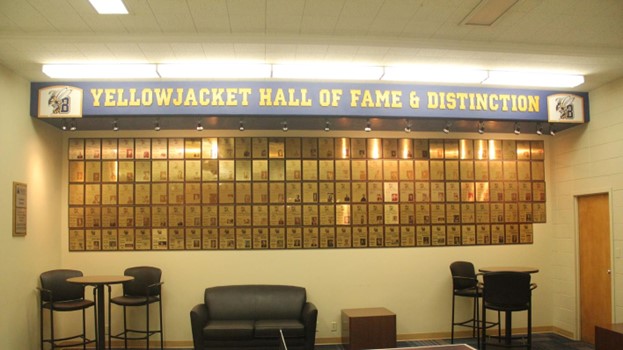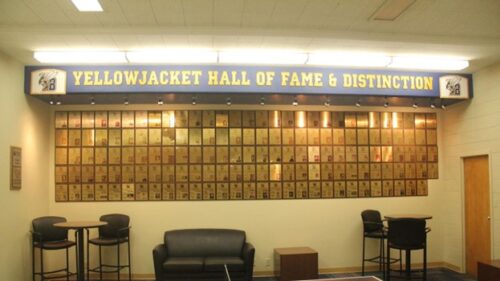 BILLINGS, Mont. – The Montana State University Billings Athletics Hall of Fame and Distinction will induct four new members this winter, announced the athletic department on Friday.

Baseball All-American Brody Miller, women's basketball standout Janiel (Olson) Begger, softball star Meg Harasymczuk, and men's basketball alumnus and donor Ty Elkin will be the latest additions to the hall of fame. "I'm extremely excited to induct this year's Hall of Fame Class," said MSUB director of athletics Michael Bazemore. "Whenever we have a chance to celebrate the accomplishments of our fellow 'Jackets, it's special. I feel fortunate that I had a chance to cover the careers of several of our inductees and now have the opportunity to be a part of their honoring ceremony."

The ceremony is scheduled for Feb. 3 at the Double Tree Hotel in Billings, with the evening set to begin at 5:30 p.m.

The 2014 Great Northwest Athletic Conference Male Athlete of the Year, Miller established virtually every MSUB baseball record and continues to hold most of them. Miller started 190 games in his four-year career, while hitting 25 home runs and racking up 249 hits which ranks third in GNAC history. Miller also drove in 158 runs, a program record that ranks him fifth in conference history.

In 2014 Miller hit .392 with six home runs and 34 RBIs, and was named the GNAC Player of the Year. He also became the first player in program history to earn All-America honors. He followed that with another banner year in 2015, repeating as GNAC Player of the Year after hitting .355 with a then-record 14 home runs and 59 RBIs. Miller was named All-American again, before receiving the highest award in the conference with the Male Athlete of the Year title.

Perhaps Miller's biggest contribution was helping build the Yellowjackets' championship dynasty, as he helped deliver the program's first-ever GNAC title in the spring of 2015. MSUB went on to win four titles in the next five seasons on the heels of Miller's senior season, and eventually advanced to its first-ever NCAA D2 West Region Championship in 2019.

The all-time leading rebounder in MSUB women's basketball history with 1,001, Begger was a key contributor to the Yellowjackets over the course of her five seasons from 2011-16. Begger played in 114 games and started 110 in her career, while totaling 880 points for an average of 7.7 per game to go along with her 8.8 rebounds. She also totaled 178 steals and 122 assists, while averaging 29.0 minutes per game.

In 2013-14, Begger helped lead the Yellowjackets to the NCAA D2 Sweet 16 and was named the Great Northwest Athletic Conference Defensive Player of the Year along the way. Leading the league with an average of 9.7 rebounds per game, Begger earned first-team all-conference recognition. She played in 25 games and started 23, before a devastating knee injury cut the end of her year short and cost her the 2014-15 season.

Returning to the floor as a senior in 2015-16, Begger averaged 8.5 rebounds and 7.7 points, while grabbing a career-high 271 total boards and starting all 32 games. Her return to the floor helped the Yellowjackets reach the GNAC Championships title game and reach the NCAA D2 West Region Championships for the second time in her career. In total Begger was a three-time all-conference selection and helped the 'Jackets to the 2013-14 regular-season title.

In just two seasons in the Yellowjacket softball program, Harasymczuk put together a hall-of-fame worthy career and became one of the most dangerous power hitters to ever wear an MSUB uniform. Breaking into the program as a junior in 2011, Harasymczuk played in 48 games while hitting .353 with 14 home runs, 11 doubles, and 39 runs batted in. She also scored 42 runs and racked up 55 hits in her debut season.

The slugger improved her numbers in her final season in the program in 2012, hitting .365 and totaling 15 home runs with 48 RBIs. Harasymczuk started 43 games in 2012, and helped the Yellowjackets claim the GNAC regular-season title and reach the NCAA D2 West Region Championships.

In total, Harasymczuk hit 29 home runs – sixth in MSUB history – and drove in 87 runs – 13th in MSUB history, while batting .358 to rank sixth in program history. She was named the 2011 GNAC Newcomer of the Year, was a two-time first-team all-conference selection, and in 2012 was named a second-team all-region pick.

Being inducted to the hall of fame in both the service and distinction and men's basketball categories, Elkin has made a lasting impact on the department well after his playing career concluded in 1995. On the court, Elkin was a four-year standout for the 'Jackets and totaled 1,102 points to rank tied for 18th in school history. He is also fifth in school history in steals with 114, No. 12 in school history in made free throws with 269, and 13th in assists with 280.

Off the court, Elkin has given back to his alma mater throughout his career stops along the way. He has always advocated for his employers to join on as MSUB corporate partners. Elkin and his family have supported and attended numerous Yellowjacket scholarship events over the years, and have become regular attendees at the annual golf tournament and scholarship auction events.

To purchase tickets, please contact Hollie West at hollie.west@msubillings.edu or by calling 406-896-5934. The inductees will also be honored during halftime of the men's basketball game on Feb. 4.