Yellowjacket Athletic Association announces creation of Tim Morrow ('73) Scholarship Endowment
MSU BILLINGS FOUNDATION NEWS— The Yellowjacket Athletic Association is pleased to announce that, through a gift of $25,000 from Montana State University Billings alumni Nick ('73) and Linda ('68) Cladis, the Tim Morrow ('73) Scholarship Endowment has been established.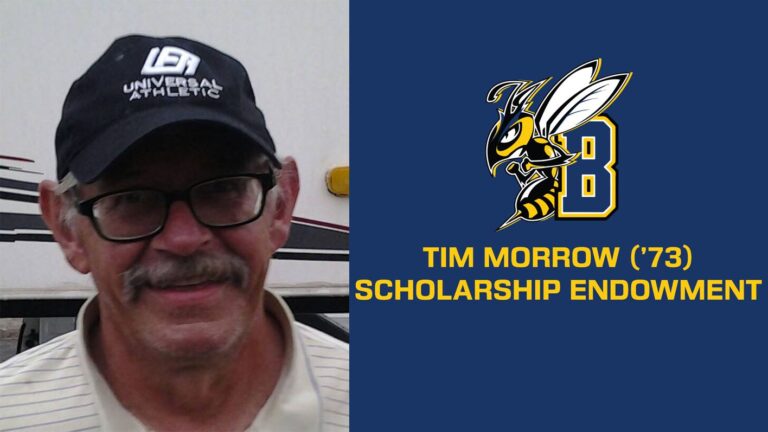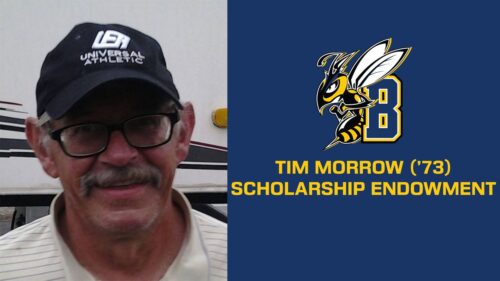 Morrow was a native of Helena, where he was a standout three-sport athlete at Helena High School in football, basketball, and track and field. After graduation in 1968, he would enroll at (then) Eastern Montana College where he played football for the Yellowjackets as a member of the 1968, 1969, and 1970 teams. After graduation, Morrow moved back to Helena where he launched a successful sales career for Farmers Insurance. He passed away suddenly and unexpectedly in September of 2018 at the age of 69 just a week before his 50th high school class reunion.

"We were friends since grade school," said Nick Cladis about his 58-year friendship with Morrow. "He was an incredible athlete but always very humble about his talents and had a unique ability to bring people together. I never knew anyone who didn't like the guy, and his sense of humor and friendship meant a lot to me. I wanted some way to keep his memory alive and to be able to help current and future Yellowjacket student-athletes in his name seemed like a perfect way to do that."

The Tim Morrow ('73) Scholarship Endowment will provide a $1,000 scholarship for any first or second-year Yellowjacket student-athlete in good standing who applies via the MSUB Scholarship application system starting in the 2022-23 academic year with a minimum GPA of 2.75 and a full-time student.

If you would like to donate to the Tim Morrow ('73) Scholarship Endowment, CLICK here or contact Yellowjacket Athletics Senior Development Officer Nick Schmidt at nick.schmidt@msubfoundation.com or 406-657-2253.