Celebrating 30 years of impact
How time flies when you are having fun! It is incredible to think that we are already approaching our 30th-anniversary of the Wine & Food Festival. We are still in amazement that we have come this far. We would never have made it without the help and generosity of our donors, corporate partners, and sponsors, and of course, our tireless volunteers who sacrifice countless hours over the years to make the event the success it is today. We thank you!
Since the festival began in 1993, it has grown into pre-events and a packed week of festivities that include our cooking schools, brewmaster symposium, wine master symposium, guest chef dinner, Friday night tasting, and of course, our Saturday night grand gala. These events have certainly made the festival quite successful, netting over $6.8M to date.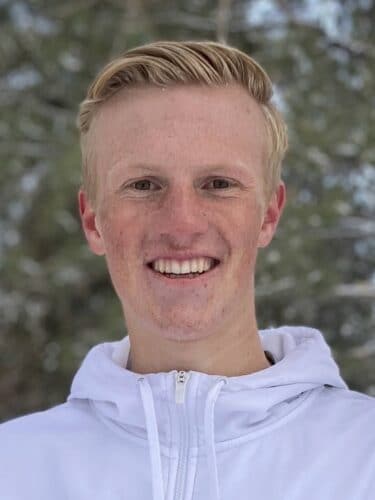 Your Impact – Roderick Lewis, Bus Admin: Management
I would like to thank all the donors who have made the MSU Billings Wine and Food Festival scholarship possible and able to benefit students like myself. This scholarship has provided me the ability to use this college experience to propel myself into the workforce. This scholarship will not only relieve the stresses of college finances, but allow me to get a great business education at my top school choice. As a lifelong Coloradan, I wanted to leave the state for college without leaving any of the opportunities. MSUB provides the skiing, hunting, fishing, and outdoor experiences I love to participate in. And thanks to this scholarship, I can afford to get a great education while enjoying all the activities Montana provides.
Upcoming Plans
Although the event has had great accomplishment, we recognize that as the industry changes, we too need to make changes that will better serve all our guests. To that end, we will be hosting a three-day event in May instead of the usual weeklong festival. The other substantial change is the venue. The festival will move from its usual home of the tent on campus to its new home at the grand MetraPark Montana Pavilion. After hosting the one-night event there last September, many of our guests expressed excitement for the new venue and asked that we continue the tradition there. We also recognized that by incorporating those changes, we will be able to make the event even more spectacular. The Wine & Food Festival will look a bit different, but the same grandeur that our guests, donors, and sponsors have come to expect every year, will not change.
As we look ahead to this year, starting on Thursday, May 12th, prepare to tempt your taste buds with exquisite wines at the Winemaster Symposium. The fun continues, so join us too for the Friday night tasting of fine wines and food, leading into the Saturday night grand event featuring a gourmet dinner and auctions. We thank you for the ways and years you have stood by us to make the event the success it is today. We are excited to gather with you
again.
We can't wait to see you!