MSU Billings Foundation & Alumni hires interim President
MSU BILLINGS NEWS— Montana State University Foundation & Alumni Board of Trustees announced today that it has hired Krista Montague to serve as the Interim President and CEO of the MSU Billings Foundation & Alumni. Bill Kennedy, the former President and CEO announced his retirement a few weeks ago after serving in the role since August of 2016.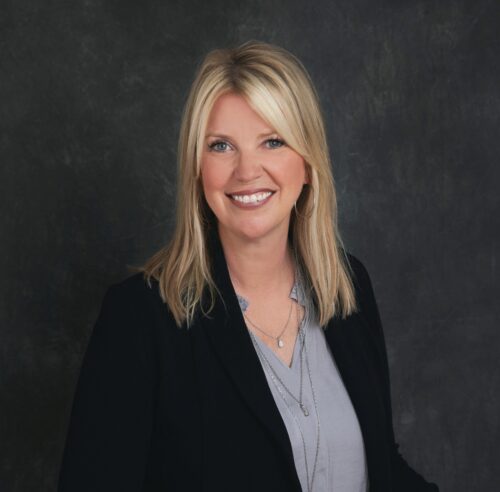 The MSUB Billings Foundation Board of Trustees Chair Don Roberts noted that Krista has been a profoundly effective member of the Board and has a deep connection to the MSU Billings community, not only as an alumna ('99 & '18) but also having served as the MSUB Director of Athletics. "We couldn't be more pleased that she is continuing her service to the Yellowjacket community in this role," Roberts said.
"I am very honored and humbled to be re-joining the MSUB family in this capacity and would like to extend a sincere thank you to the MSUB Foundation Board of Trustees for having faith in me to lead the foundation through this important transition," Montague said.
Montague previously served as Director of Athletics for nine years at MSUB, which became the first NCAA institution in Montana to have a female athletic director. She has spent a total of 25 years at MSUB in various roles, including as a student-athlete in women's basketball, where she was a four-year letter winner.
Montague added that "Having the opportunity to work closely with Chancellor Stefani Hicswa, the Foundation Board of Trustees, the Alumni Association, deans, faculty, university and foundation staff, and others to connect the work of the University with our community, alumni, and friends is highly attractive to me. I look forward to serving in this role to help continue to build on the positive momentum and work of the Foundation and University."
When asked for priorities for the role, Montague added that "Most importantly, I relish the opportunity to tell the stories of our amazing students and will continue to strive to help provide them scholarships and other support they need as they navigate their journey to earning a college education."
"Krista brings invaluable institutional knowledge and significant fund-raising experience to this position, and we look forward to working with her and the Foundation team," said MSUB Chancellor Stefani Hicswa.
As Athletic Director, she oversaw a budget that relied heavy on fundraising to help support MSUB's 16 varsity sports. Montague oversaw the completion of a seven-year partnership with Avitus Group Stadium, securing the naming rights of MSUB's softball field through 2024. The Annual Yellowjacket Athletics Dinner Auction and Golf Tournament saw great success under Montague's leadership, with proceeds benefitting scholarships for student-athletes. Montague was also successful in negotiating and helping raise funds to expand and improve the MSUB weight room, soccer field, team locker rooms, and fitness center. Her contribution to the community includes service to various national, state, and local organizations.
Montague holds a bachelor's and master's degree in business administration from MSU Billings in addition to having earned her Montana real estate license this past summer. She lives in Billings with her husband Brent and has two daughters, Shayla and Allie.
For more information, contact Maureen Brakke, director of Communications and Marketing at Maureen.brakke@msubillings.edu