Donor leads by doing, establishes student engagement award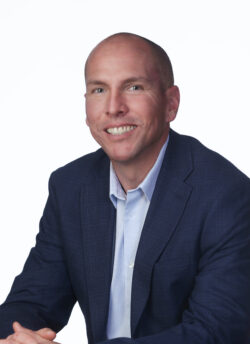 Neil Beyer is a staunch supporter of MSU Billings and higher education. He believes that an educated citizenry is in the best interest of Billings, Montana, and the country.
Beyer is a residential Realtor®, founder of a family-owned ELEPHAS Real Estate Group brokered by eXp Realty. He feels strongly about sustaining and supporting Billings' vibrancy by investing in growth and development opportunities as a community real estate professional. To that end, Beyer decided to donate 10 percent of his commission from every real estate transaction to the ELEPHAS Civic Leadership Award, which recognizes degree-seeking MSU Billings students for their civic leadership on campus and in the community.
Before running a real estate business, Beyer was the International Studies Marketing and Outreach Specialist at MSU Billings. He enriched the campus and community by increasing global diversity through international outreach and recruitment efforts. Beyer witnessed the power of engagement in that role – students growing as leaders to make their campus and community more vibrant.
The ELEPHAS Civic Leadership Award is his way of supporting MSU Billings and making higher education accessible and affordable. Beyer encourages others to invest in the future by committing resources, time, or talent to support MSU Billings students.