LIVE AUCTION
Master of Ceremonies and Commentator: Sue Rydquist, Simply Wine
Auctioneer: Merton Musser, Musser Brothers Auctioneers
---
1. Heads or Tails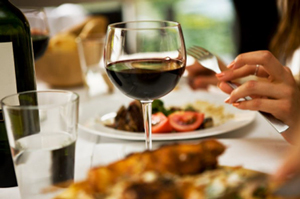 Stand up and have a great time – and possibly win a gourmet dinner for ten (in your home) with perfectly paired wines
Dinner Donated by Executive Chef Jeremy Goldsmith of Sodexo at Gonzaga University
Wines Donated by City Vineyard
Tonight's spectacular chef, Sodexo's Jeremy Goldsmith from Gonzaga University, will carry on the tradition again this year by providing our lucky Heads or Tails winner with an evening of fun and dining. You and nine of your friends will feast on Jeremy's culinary masterpieces and sip fantastic wines specially selected by City Vineyard in the comfort of your home. The perfect dinner party! Please join in the fun – good luck!
2. Hartford Court Russian River Valley Zinfandel, 2014, 12 x 750 ml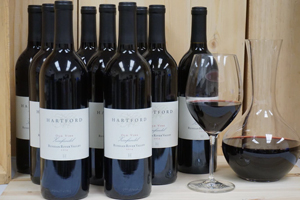 Number 10 on Wine Spectator's Top 100 Wines of 2016
Sponsored by Kelly Colt Interior Design
The 2014 Hartford Russian River Valley Zinfandel is rated 93 by Wine Spectator and is number 10 on their top 100 wines of 2016. Parker rates it 94 and says, "…this is a beauty with a sensational texture and length. Drink it over the next 7-8 years." Only 1,500 cases made.
3. Tablas Creek Patelin de Tablas Blanc, 2015, 12 x 750 ml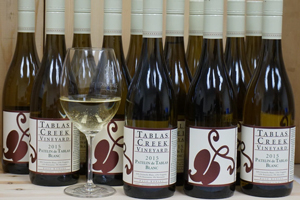 Sponsored by Roc House
The Tablas Creek Vineyard Patelin de Tablas Blanc is a blend of four white Rhône varietals: Grenache Blanc, Viognier, Roussanne, and Marsanne. The effects of four years of drought resulted, in the 2015 vintage, in wines of dramatic texture and intensity. Wine Spectator calls it "vibrant and mouth watering" and rates it 93.
4. Renwood Black Label Old Vine Zinfandel, 2012, 2 x 3 liter; Renwood Black Label Clarion Red Blend, 2012, 2 x 3 liter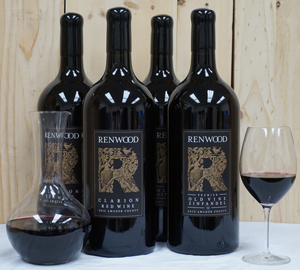 Sponsored by Laughlin Construction
If you remember Joe Shebl, winemaker at Renwood and Winemaster at the 2015 Wine Festival, you will know that these are two big, bold, assertive red wines. Six liters all together, the equivalent of 16 standard bottles. The old vine zin was rated 91 by Wine Enthusiast.
5. Napa Getaway
Air to and from San Francisco
Accommodations for two nights
Beringer Vineyards VIP tour and tasting for two
Donated by Albertsons and Beringer Vineyards
Wine lovers will enjoy this retreat to wonderful wine country… Napa Valley. You and a companion will relax and enjoy a wonderful experience in the Napa Valley, one of the premier areas of world famous wine making. Two nights' accommodations are included. The trip will be highlighted with a Beringer Winery (the oldest continuously operating winery in Napa Valley) VIP tour and tasting for two. Enjoy the beautiful vineyards, the quaint surroundings and, of course, the fantastic wines! Relax, enjoy, savor…
6. Justin Isosceles Reserve, 2011, 12 x 750 ml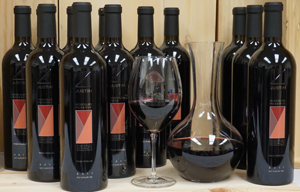 Sponsored by MSU Billings Foundation
Isosceles is a Bordeaux-style blend of 81% Cabernet Sauvignon, 12% Merlot and 7% Cabernet Franc, and it has the classic medium-to-full-bodied and elegant profile expected of such a blend. Parker, who says it will drink well for a decade or more, rates it 92.
7. Purple Passion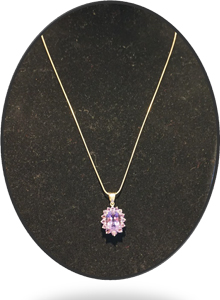 Donated by Sharon and Garde Peterson
Amethyst – a violet variety of quartz – according to folklore has powers such as healing, peace, love, courage and happiness. This showstopper will definitely bring happiness to the lucky person wearing it! The approximately 14 carat amethyst center is surrounded by 16 small amethyst stones on a 24" 14K gold chain. Peace, love and happiness…
8. Patz & Hall Hyde Vineyard Pinot Noir, 2013, 12 x 750 ml
Wine Enthusiast Editors' Choice
Sponsored by MSU Billings Foundation
California's recent stellar vintages yield great wines in a variety of styles. This 2013 Pinot from Sonoma's legendary Hyde vineyard continues the excellence of prior years. A favorite of wine critics, the 2013 was rated 95 by Wine Enthusiast and 93 by both Parker and Wine Spectator.
9. Maal Paciencia Malbec x.xi.xii, Non-Vintage, 6 x 750 ml
Sponsored by MSU Billings Foundation
Maal Wines is a Mendoza, Argentina, wine company that produces only Malbec wines. Paciencia is their signature wine – for three consecutive years the best barrel of Malbec of the vintage is chosen, and from the blend of those three barrels a non-vintage wine is obtained (hence x.xi.xii). Only 900 bottles of Paciencia are made every three years, and an hourglass is included which should be run three times as the wine breathes before drinking it.
10. Foothill Blues, by Ben Steele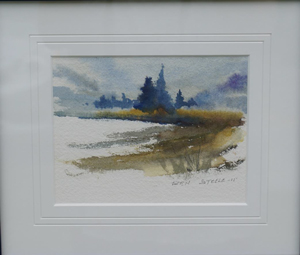 Original watercolor, matted and framed
Finished piece measures 11 ½" x 10"
Donated by Shirley Steele and family
Beloved MSU Billings art professor Ben Steele touched the lives of thousands of students while at EMC/MSU Billings. Ben also touched the hearts of thousands of people through his art, his easy smile and generous heart. Shirley Steele and family have donated one of the few watercolors available today created by Ben before his death. As always, his beautiful brushstroke captured the beauty of Montana and will be a lasting tribute to the land he loved.
11. Don Melchor Puente Alto Cabernet Sauvignon, 2010, 6 x 750 ml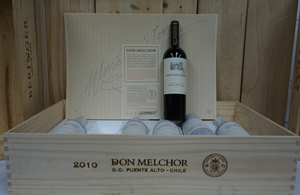 Number 9 on Wine Spectator's Top 100 Wines of 2014
Sponsored by MSU Billings Foundation
Don Melchor is the premier wine of Concho y Toro, Chile's largest wine producer. This vintage from the Puente Alto vineyard has been called balanced, seamless, and elegant, and it was rated 95 by Wine Spectator and 96 by James Suckling.
12. Broadview Plain – Clover, by Neil Jussila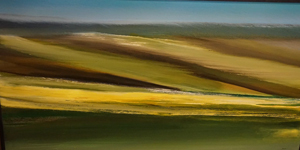 Original acrylic on canvas
Finished piece measures 69½" x 36"
Donated by Neil Jussila
Neil Jussila is a professor emeritus and a Vietnam veteran: combat infantryman badge. His work, set against the backdrop of the Montana landscape, is about being fully alive in the moment.
13. Football Fanatics Weekend
Accommodations for two for two nights at The Crawford Hotel in Denver, Denver Broncos tickets for two, passes to the exclusive Stadium Club and parking pass, $100 VISA gift card
Dates: September 30, 2017 & October 1, 2017
Transportation not included
Game: Denver Broncos vs. Oakland Raiders on October 1, 2017
Donated by Greg and Eileen McDonald/McDonald Land Development, and Altana Federal Credit Union
Sponsored by MSU Billings Foundation
Long-standing rivals Denver Bronocs and Oakland Raiders take the field in Denver at Sports Authority Field at Mile High on October 1… and you can be there!
Along with great seats, you will be treated to access to the private Stadium Club. A stadium parking pass and $100 VISA gift card is included in this package.
Enjoy two night's accommodations at The Crawford Hotel, one of Denver's most luxurious hotels, located in the heart of the LoDo District and within the iconic Denver Union Station.
14. Patz & Hall Hyde Vineyard Chardonnay, 2013, 12 x 750 ml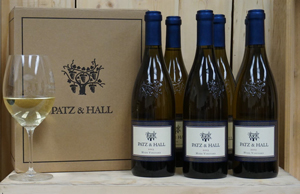 Sponsored by Douglas Kirby, Owner, 24th Street State Liquor Store
The minerality of the Hyde Vineyard shows through in this wine, which Antonio Galloni calls "quite Burgundian in style." Galloni rates it 93. Wine Advocate lauds its "beautiful purity and freshness" and rates it 92.
15. Time Travel
Historical Progressive Dinner for up to 10 people hosted at four locations in the North Elevation Historical Neighborhood
Hosted by Dr. Keith Edgerton and Lenette Kosovich, Dr. Joseph Howell, Bill Brown and Amy Gibler Brown, Joanie Swords of Harper & Madison
Chefs: Marlo Spreng of Walkers Grill, Carl Kurokawa of Juliano's Restaurant, Tyler Ellis of The Fieldhouse and Joanie Swords of Harper & Madison
Sponsored by Live Auction Committee
Take a walk back in time through the beautiful north elevation neighborhoods of Billings. Four historical locations – each hosting one course of your progressive dinner prepared by one of Billings' most notable chefs.
Appetizers and champagne will be served at the home of Dr. Keith Edgerton and Lenette Kosovich (1140 North 32nd Street) – designed by notable architect Chandler Cohagen in 1928, this home was built by Billings contractor Alfred Lyle between 1930 and 1932. The home is a unique Cotswold-Tudor style and was built substantially out of concrete. The home includes two fireplaces – one fashioned from Mankato marble, original concrete tiled floors and a spiraling staircase leading to the second floor under a concrete-buttressed dome.
Soup/salad course with wine will be served at the home of Dr. Joseph Howell (1024 North 31st Street) – built in 1905, this Federalist style home was originally owned by the Rowan family, who were instrumental in the creation of the Community Concert Series in Billings. It is said that many famous musicians played in the living room of this home! Joe and his late wife, Jane, purchased this wonderful home in 1990.
Dinner with wine will be served at the home of Bill Brown and Amy Gibler Brown (1020 North 31st Street) – built in 1913 as a wedding present for Albert and Emma Platz – this Prairie style home was influenced strongly by Frank Lloyd Wright. Frank Connelly, who served in both Montana legislative bodies and served as president of the Billings Commercial Club five times, also lived in this home. The Browns, the ninth family to reside in this beautiful home, have owned this home since 1990.
Dessert and coffee will be served by Joanie Swords, owner of Harper & Madison (3115 – 10th Avenue North) – originally the building housed Billings' oldest grocery store – Tenth Avenue Market. Later Good Earth Market had its beginnings in the building. Joanie opened Harper & Madison in 2011 and brought the historic flare of the building back to the neighborhood.
16. Ridge Monte Bello Cabernet Sauvignon, 2012, 6 x 750 ml
Number 7 on Wine Spectator's Top 100 Wines of 2016
One of Wine and Spirits Top 100 Wineries for 2017
Sponsored by MSU Billings Foundation
The Monte Bello vineyard, situated 15 miles from the Pacific Ocean, sits atop the Santa Cruz Mountains AVA, California's coolest cabernet producing area, which contributes to the wine's distinctive character. The 2012 is a blend of 64% Cabernet Sauvignon, 22% Merlot, 8% Cabernet Franc, and 4% Petit Verdot. Wine Spectator rated it 94, while Antonio Galloni of Vinous rated it 97+ and called it racy and voluptuous.
17. Spirit Winds Trinity, by Sandra J. Merwin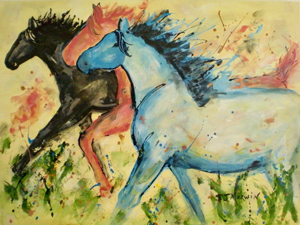 Mixed Media utilizing ink, acrylic paint and oil paint
Finished piece measures 35" x 56"
Donated by Sandra J. Merwin
This is not your typical horse painting. The colors of blue, yellow, burnt sienna, and deep ebony combine with line and form to create a piece that has movement and energy. Spirit Winds Trinity is a demonstration of the kinetic energy of the horse that is captured on canvas. The painting is a translation of motion and fluidity that is delivered through line, color, texture and light. An autographed copy of Horse Art of SJ Merwin comes with this painting.
18. Perrier Jouët Belle Epoque Brut, 2008, 12 x 750 ml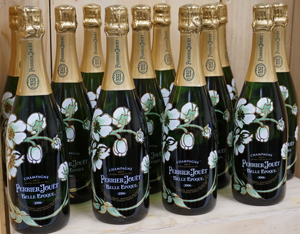 Sponsored by Larry Petersen and Chuck Hingle, Holland & Hart LLP, John Crist, Crist, Krogh & Nard LLC
Until year 2011, "Perrier-Jouet Belle Epoque" was labeled as "Fleur de Champagne" in the USA. In France, the last vintage labeled as "Fleur de Champagne" was 2002. This cuvée is 50% Chardonnay, 45% Pinot Noir, and 5% Pinot Meunier. Rated 94 by Wine Enthusiast and 93 by Wine Spectator.
19. Rockin' in Woodinville!
Two night's accommodations at Willows Lodge in Woodinville, Washington
Two tickets for the Chateau Ste. Michelle Summer Concert Series featuring
ZZ Top and The Doobie Brothers on Friday, September 25, 2017, two winery tasting room visits
Dates: September 25-26, 2017
Transportation not included
Sponsored by MSU Billings Foundation
Check into the Willows Lodge on September 25, 2017 for two nights in this intimate award-winning lodge. A landmark of Northwest luxury in the heart of Woodinville wine country, Willows Lodge offers deep comfort: rooms with fireplaces and soaking tubs, award-winning restaurants with wine cellars to match and a world-class spa.
Your first evening in Woodinville, right across the street from Willows Lodge, you will experience an ultimate rock stars show. Two legendary rock bands on one stage… mind-blowing! Enjoy a beautiful September evening listening to ZZ Top and The Doobie Brothers in the incredible Chateau
Ste. Michelle Winery amphitheater. You can sing along with ZZ Top on "Sharp Dressed Man" and "Legs" – "Black Water" and "Takin' It to the Streets" with The Doobie Brothers.
While in Woodinville, you will enjoy a VIP tasting at the Bookwalter Tasting Studio and the Dustin Valley Woodinville Tasting Room. Beautiful surroundings, rockin' great music and incredible wines… Rock on!
WINEMASTER LOT
20. J Lohr Cuvée Pau, 2013, 12 x 750 ml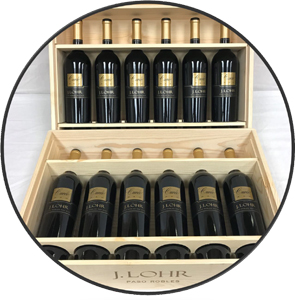 Wine Enthusiast Cellar Selection
The Cabernet Sauvignon based cuvée Pau is J Lohr's nod to the great wines of Pauillac. The 2013 is a blend consisting of 88% Cabernet Sauvignon, 9% Petit Verdot, 2% Malbec, and 1% Merlot. Wine Enthusiast rates it 93 and notes its great potential for aging.
21. Uniworld Boutique River Cruises – the World Is Your Canvas, and You Deserve a Masterpiece
Seven-night/eight-day European Boutique River Cruise for two. (Cabin will be assigned at the sole discretion of Uniworld and it excludes suites and junior suites.)
Cruise for two which includes all meals,
onboard beverages, accommodations, gratuities and shore excursions as described in Uniworld's current European cruise brochure. Transfers are included based on guidelines from the Europe brochure.
Offer does not include air transportation, port taxes, land portions, or pre/post extensions.
Dates: Available for any 2017/2018 (May 20, 2017 – May 20, 2018) seven-night Europe departure only and does not include air transportation. Subject to availability, and it excludes travel during blackout periods: May, June and September 1 through October 15
Donated by Travel Café and Uniworld Boutique River Cruises
Sponsored by MSU Billings Foundation
A world of wonders awaits…Uniworld delivers unrivaled luxury, impeccable attention to detail, unmatched amenities and first-class personalized service around the world. From the enchanting Danube to the legendary Rhine, France's breathtaking Seine to Italy's iconic Venetian Lagoon and Po River, and Portugal and Spain's majestic Douro to Russia's mighty Volga.
You deserve the best… this trip of a lifetime can be yours! Luxury on the water, breathtaking scenery, historical wonders – your masterpiece awaits you!
WINEMASTER LOT
22. Rombauer, Mixed Case of Winery Only Varietals, Three Bottles Each of Proprietor Select Chardonnay, Le Meilleur du Chai, Stice Lane Cabernet Sauvignon, 12 x 750 ml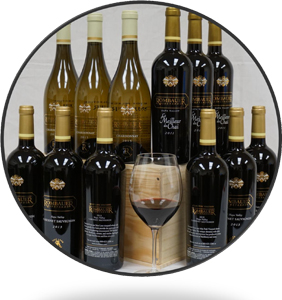 Proprietor Selection is a reserve Chardonnay produced only in exceptional vintages by blending the best barrels from the finest lots; the 2015 is just the eighth produced in the last 35 years. Le Meilleur du Chai, French for "Best of the Cellar," is a Bordeaux blend of the finest barrels of each vintage. The 2015 is composed of 83% Cabernet Sauvignon, 9% Petit Verdot, and 8% Cabernet Franc. All four wines are rated in the 90s.
23. Up, Up and Away!
Santa Fe/Balloon Fiesta
Accommodations for four nights at a private guest house in Santa Fe for two, Gondola Club tickets to the October 8 morning session of the Albuquerque International Balloon Fiesta, $100 VISA gift card
Dates: October 6-9, 2017
Transportation not included
Donated by Dave Grusin and Nan Newton, Altana Federal Credit Union
Sponsored by MSU Billings Foundation
Experience a magical, exuberant, colorful journey to the legendary cities of Santa Fe and Albuquerque, New Mexico. Santa Fe – known for its history and culture which will fascinate and inspire, art galleries with traditions ranging from ancient to contemporary, world renowned cuisine and colorful markets. Albuquerque International Balloon Festival is one of the most spectacular events to observe and enjoy.
You and a friend will have four days to immerse your senses in all the beautiful Southwest has to offer. To add to the special flavor of this package, your accommodations will be at a private guest house at the home of Oscar and Grammy award-winning pianist, composer, arranger, producer and recording artist Dave Grusin and his wife Nan Newton!
You have two Gondola Club tickets to the morning session of the Sunday, October 8, 2017 Albuquerque International Balloon Fiesta, which includes admission to the Balloon Fiesta, parking pass, shuttle, gourmet buffet meal, and prime location for viewing the hot air balloon launch.
Use your VISA gift card for souvenirs!
24. Villa Antonori Tiganello, 2013, 12 x 750 ml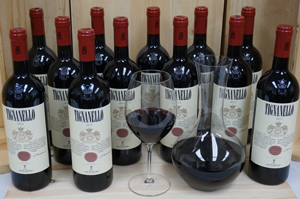 One of Wine and Spirits Top 100 Wineries for 2017
Number 8 on Wine Spectator's Top 100 Wines of 2016
Sponsored by Don and Marilyn Floberg
The blend is 80% Sangiovese, 15% Cabernet Sauvignon, and 5% Cabernet Franc. "Stylistically," says winemaker Renzo Cotarella, "this is what we wanted to achieve." The critics agree – rated 97 by Suckling and 96 by Parker.
25. "Team Rogue" Scores Again!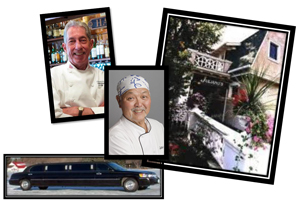 Dinner for eight with wine pairings for each course
Service at Juliano's Restaurant, Billings, Montana, and limo service
Donated by Executive Chef/Owner Carl Kurokawa of Juliano's Restaurant and Executive Chef David Maplethorpe, formerly of The Rex, and Total Transportation Limo Scene & Carriage Co.
The Rogue Chefs are at it again! Two of Billings' most popular chefs will again delight eight lucky people with their creative culinary talents. Your evening will begin as your limo arrives to pick up you and your guests and take you to Juliano's Restaurant. Chef David and Chef Carl collaborate on a magnificent multi-course dinner, including superb wine pairings. This is an experience your tastebuds will never forget – and neither will you! When you are ready to wrap up the evening, your limousine will be waiting to deliver you safely home.
26. Stag's Leap Wine Cellars 18 Bottle Lot; SLV Cabernet Sauvignon, 2010, 6 x 750 ml; Cask 23 Cabernet Sauvignon, 2010, 6 x 750 ml; Fay Cabernet Sauvignon, 2013, 6 x 750 ml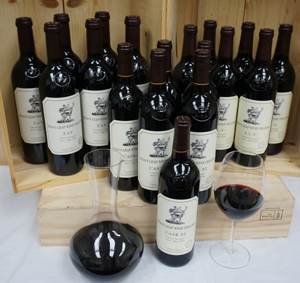 One of Wine and Spirits Top 100 Wineries for 2017
Sponsored by EBMS
Stag's Leap Wine Cellars is a Napa first growth. SLV stands for Stag's Leap Vineyard, the original vineyard, begun in 1970. Fay is the adjoining vineyard, established by Nathan Fay in 1961 (the first vineyard in the Stag's Leap District AVA). Though the vineyards are close together, the wines they produce can be dissimilar – SLV typically has more minerality, Fay more perfume. Cask 23 is a blend of both. All are important, highly rated wines. Vinous rates the SLV 94, the Fay 95, and the Cask 23 92.
WINEMASTER LOT
27. Rombauer, One 6-liter Bottle of Atlas Peak Cabernet Sauvignon and Two 3-liter Bottles of Chardonnay, 2015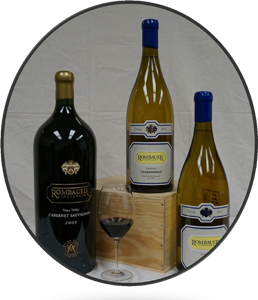 Two premium wines from Rombauer Vineyards – both rated in the 90s – are presented here in an attention-grabbing format: two double magnums of Chardonnay and an Imperial of the Atlas Cabernet. Enough wine for two large parties or one really big party.
28. Reach for the Skies, by Karen Lynette Johnson
Framed original oil on wood panel
Finished piece measures 24" x 48"
Donated by Karen Lynette Johnson
Billings artist Karen Lynette Johnson once again delights us with her masterful brushstrokes. Montana in the fall is perfectly depicted in this wonderful painting. The aspens are in full color against the backdrop of the majestic mountains. Johnson takes us to a peaceful setting by the river that we can all remember visiting as Montana residents. There is nothing like the beauty of Montana!
WINEMASTER LOT
29. J Lohr, Two Bottles Each of Six Winery Exclusive Wines: Mourvedre, 2013; Viognier, 2015; Zinfandel, 2015; RVG, 2014; Syrah, 2014; Grenache Rose, 2016, 12 x 750 ml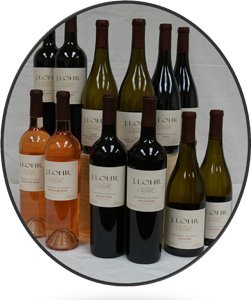 J Lohr's Gesture Series was originally conceived as a token of appreciation for wine club members and visitors in the tasting rooms. The wines are available only at the winery and are Rhône – inspired blends and varietals showcasing the distinctive microclimates of western Paso Robles. This case includes two bottles each of six different wines: Grenache Rose, Roussane-Viognier-Grenache Blanc blend, Viognier, Zinfandel, Mourvedre, and Syrah.
30. Eye-Catching Brilliance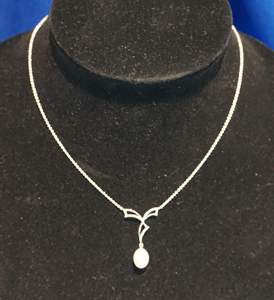 Donated by Greenleaf's Jewelry, Inc
Spectacular pearl and diamond pendant that will look beautiful with any outfit! A 14K white gold, sixteen inch, split chain with 14K gold centered dangle pendant mounting set with one 8mm freshwater white pearl and .12 carat total weight of full-cut diamonds.
31. Penfolds Grange Vertical; 2010, 3 x 750 ml; 2011, 3 x 750 ml; 2012, 3 x 750 ml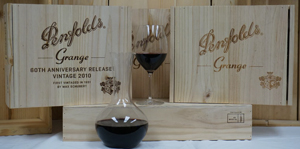 Sponsored by MSU Billings Foundation
During the 50th anniversary of Max Schubert's creation of Grange, to recognize its consistent quality and fame, the National Trust of South Australia listed Penfolds Grange as an official heritage icon.
At a tasting held in France of great wines of the 1970s, wines worth in excess of $500,000 from around the world were assessed and scored by an international panel of nine judges. At the top of the list was the 1971 Penfolds Grange, scoring 98.5 points to edge out a 1975 Chateau d'Yquem at 98. In other words, Grange is one of the great wines of the world.
The 2010, 2011, and 2012 Grange were rated by one top critic or another at 100, 93, and 99, respectively. The 2010 is the 60th anniversary bottling of Grange. To own a bottle would be a privilege; to own this vertical would be a great privilege.
32. Foodie's Fantasy
Accommodations for two nights at Inn at the Market in Seattle, Diane's Market Kitchen – a Pike Street Market Cooking Class with Market Tour for two, $100 gift card to Steelhead Diner
Dates: June 24-25, 2017
Transportation not included
Donated by Diane LaVonne of Diane's Market Kitchen, and Executive Chef Kevin Davis of Steelhead Diner
Sponsored by MSU Billings Foundation
Calling all cooking enthusiasts! This is your opportunity to experience the thrill of Pike Place Market, one of the oldest continuously operated public farmer's market in the United States, with one of Seattle's best cooking instructors. Diane LaVonne, of Diane's Market Kitchen, combines her passion for food and wine and her talent for teaching and creating in a class that begins with shopping and discovering the wonders of Pike Place Market. You will choose the ingredients that will be used in the class that follows your shopping experience. Diane will demonstrate how to prepare an authentic Northwest meal with wonderful locally produced ingredient chosen by and for you! When you leave, you will have a satisfied palate, a set of recipes and wonderful memories, and a true taste of the best Seattle has to offer.
You will enjoy two nights at the beautiful Inn at the Market located in the heart of Pike Place Market. The Inn is a tranquil hideaway, just steps from the vibrant atmosphere of Pike Place Market and the Seattle Waterfront. Inn at the Market is recognized as one of the most luxurious landmark hotels in the city. One of the evenings while you are in Seattle, you will enjoy dinner at Steelhead Diner, owned by one of our Guest Chef Dinner executive chefs, Kevin Davis.
Prepare for a trip in which you will experience the gifts from the waters, farms and orchards that surround the gem of the Northwest – Seattle. Bon appétit!
33. Lots For Scholarships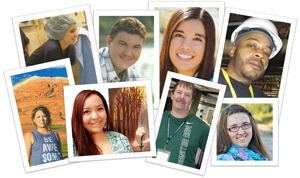 Donated by YOU!
Again this year, we are asking you to join in spirited, generous bidding to provide scholarships to MSU Billings students. The scholarships you fund will allow us to assist deserving students and reward those who demonstrate outstanding leadership and academic excellence. Scholarships also allow the University to attract and retain talented students.
34. Pinot & Paint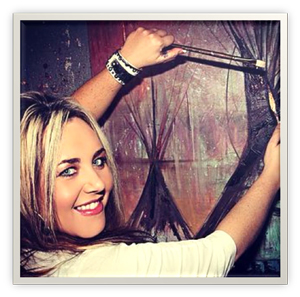 Painting party for up to eight with artist Kira Fercho with wine and appetizers (painting supplies provided)
Donated by MSU Billings Alumna Kira Fercho, Sue Rydquist and Simply Wine
What a perfect pair – Pinot and painting. Now add in MSU Billings alumna and acclaimed artist Kira Fercho as your painting instructor, and you have the recipe for a super fun time! You and up to seven of your friends will spend an afternoon with Kira, and she will instruct you as you create a masterpiece. Sue Rydquist of Simply Wine will provide the food and wine to stimulate your creativity!
35. Wooden Wonder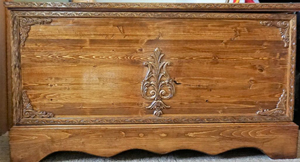 Donated by Jim and Babe Ronquillo
This beautiful, custom designed, cedar chest is sure to become a family heirloom. Designed and handmade by local artisan, Jim Ronquillo, this work of art would be a perfect piece in your home and is as timeless as your family memories.
36. Villa Antinori Solaia, 2013, 12 x 750 ml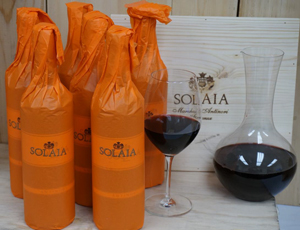 One of Wine and Spirits
Top 100 Wineries for 2017
Sponsored by past Wine & Food Festival Chairs Dona Hagen, Dottie Hollatz, Pat Petersen, Donna Sweeney, Susan Schwidde, Billie Ruff, Ben Ripley, Sharon Weatherwax-Ripley, Evelyn Noennig, Cara Schaer, Jane Howell, Joe Howell, Stella Fong, Susan Carlson, Joan McCoy, Kay Berry, Amy Gibler Brown, Julie Linderman, Randy Holbrook, Susan Walton
Wine Advocate says, "The best vintages of Solaia are 1990, 1994, 1997, 1999, 2001, 2004, 2007, 2010 and now 2013. Marchesi Antinori's 2013 Solaia is a profound and meaningful wine…" while James Suckling simply says, "Wow." Both rate this wine 97. The 2013 Solaia is a blend of 75% Cabernet Sauvignon, 20% Sangiovese, 5% Cabernet Franc.
37. Buffalo Blessings, by Sandra J. Merwin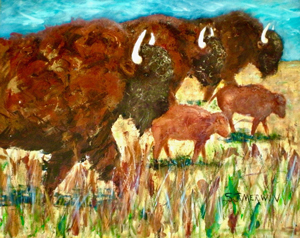 Mixed media utilizing ink, acrylic paint and oil paint
Finished piece measures 48" x 60"
Donated by Sandra J. Merwin
Buffalo Blessings captures the life of the buffalo with line, form and color calling forth the sacred buffalo symbols of abundance, blessings, strength, stability and prosperity. The buffalo calves called "red dogs" allude to the promise of the future. The buffalo come alive as you envision them roaming the wide-open spaces of Montana.
38. Penfolds St. Henri Shiraz 24 Bottle Lot: 2002, 12 x 750 ml; 2012, 12 x 750 ml
Sponsored by MSU Billings Foundation
St Henri is a time-honored alternative expression of Shiraz and an intriguing counterpoint to Grange.
St. Henri is more approachable and elegant though less powerful, perhaps, than Grange. It is, nonetheless, a premium red wine, and Robert Parker rates the 2002 at 95 and the 2012 at 96.
39. All That Jazz!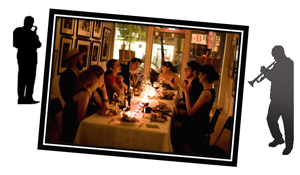 Dinner and Wine for 10 with Jazz Entertainment with service at the home of the lucky bidder
Donated by Executive Chef Jeremy Goldsmith of Sodexo at Gonzaga University, Bill & Mary Kennedy, and the MSU Billings Jazz Club
Your toes will be tapping and your tastebuds will be dancing! Chef Jeremy will create a spectacular dinner for 10, Bill and Mary will pair accompanying wines perfectly, and the MSU Billings Jazz Club – comprising of musicians from the MSU Billings music program – will provide the entertainment! What a line-up for food, wine and jazz lovers!
Dinner will be served in the home of the lucky bidder, but don't worry; all the work will be done for you. Sit back…dine, sip wine and enjoy the music.
40. Alfredo Arribas Tros de Clos Priorat, 2011, 2 x 1.5 liter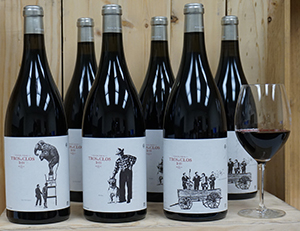 Alfredo Arribas Tros de Clos Priorat, 2012, 2 x 1.5 liter
Alfredo Arribas Tros de Clos Priorat, 2013, 2 x 1.5 liter
Sponsored by Morrison-Maierle Systems
Priorat has become one of the top wine regions of Spain, and Alfredo Arribas is the superstar winemaker of the region. Before devoting himself to winemaking, Arribas was a famous architect in Spain. He designed his state of the art winery himself and uses it to express the power and purity of the 100+ year old vines he owns. Clos de Tros is his premier wine. The 2011, 2012, and 2013 were rated 93, 94, and 92 respectively by Parker.
41. Home Run!
Accommodations for two for three nights at Hotel Ändra in Seattle, Seattle Mariners tickets for two, dinner for two at Miller's Guild
Dates: September 21, 22 & 23, 2017
Transportation not included
Games: Seattle Mariners vs. Texas Rangers, September 21, and Seattle Mariners vs. Cleveland Indians, September 22
Donated by Paul and Teresa Casey and Executive Chef Jason Wilson of Miller's Guild Restaurant
Sponsored by MSU Billings Foundation
Sweeping views of Seattle's downtown skyline, breathtaking sunsets over Puget Sound, combined with excellent views of the game from all angles are just a few of the reasons Seattle Mariners home-field baseball games are an experience unequaled in Major League Baseball. Here is your chance to see the Mariners take on the Texas Rangers and the Cleveland Indians at Safeco Field in Seattle from box seats on the aisle, row 16, behind home plate on the first base side. Can it get any better, baseball fans?
Arrive in Seattle on September 21 and enjoy three nights at Hotel Ändra, in the heart of downtown Seattle and a short walk to the incredible Pike's Street Market. One evening you will enjoy a fabulous dinner at Miller's Guild Restaurant, courtesy of Jason Wilson, executive chef/owner and past guest chef at the MSU Billings Foundation's Wine & Food Festival.
Enjoy all Seattle has to offer…major-league baseball, delicious cuisine and sightseeing… an entertainment grand slam!
42. Afternoon on Rock Creek (Missoula River Series), by Russell Chatham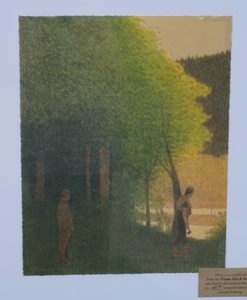 Original lithograph plus a $65 gift certificate toward framing
Donated by The Frame Hut & Gallery
Montana artist Russell Chatham captures the beauty of Rock Creek in this original lithograph. Part of the Missoula River series, Chatham takes you to the banks of Rock Creek and the wonder of an afternoon of fishing. Chatham's characteristic soft, gauzy light casts a visual stillness and peace.
The Frame Hut & Gallery has generously provided a gift certificate for $65 toward a custom framing. You will choose the perfect frame to highlight this wonderful piece for your home.
43. Foundation Trustee's Lot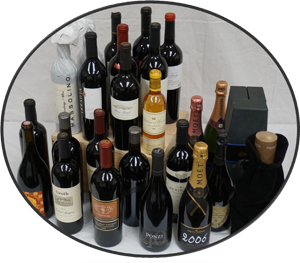 A mixed lot of 21 bottles of wine, each selected on behalf of one the Foundation's Trustees.
These are elegant premium wines from around the world which exemplify good taste will be sure to complement your wine cellar. The wines are:
2008 Clos Du Val Stags Leap District Cabernet Sauvignon
2010 Ponzi Reserve Pinot Noir
2012 Groth Cabernet Sauvignon
2013 Rodney Strong Alexander Crown Cabernet Sauvignon
2013 Rodney Strong Brothers Ridge Cabernet Sauvignon
2013 Justin Isosceles
2006 Moët Grand Vintage Rose Champagne
N/V Pommery Brut Rose Champagne
2006 Caparzo Brunello di Montalcino la Casa
2010 Alpha Omega Napa Cabernet Sauvignon
1997 Nicolas Feuillatte 97 Palmes d'Or
2001 Schramsberg J Schram
2012 Charles Krug Reserve Cabernet Sauvignon
2011 Massolino Barolo Docg Margheria
2006 Moët Grand Vintage
2012 Beaulieu Vineyards George de Latour Cabernet Sauvignon
2008 Massolino Barolo Rionda Riserva
2012 Beringer Private Reserve Cabernet Sauvignon
2007 Sbragia Rancho del Oso Cabernet Sauvignon
2006 Dom Perignon
2000 Château d'Yquem
44. Sea Smoke Cellars Ten Pinot Noir, 2004-2008, 5 x 750 ml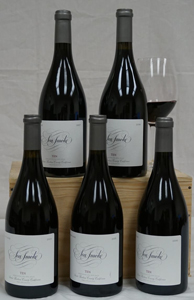 Donated by Don & Ellen Alweis & Jasons
Ten takes its name from the number of Pinot Noir clones planted at Sea Smoke's estate vineyard at the west end of the Santa Rita Hills. The five vintages represented in this vertical were all rated 90 or above by the critics, including a 94 (2004) from Parker), a 93 (2005) and a 91 (2008) from Tanzer, and a 96 (2006) and a 97 (2007) from Wine Enthusiast.
45. Aloha State Retreat
Accommodations for two at the Grand Wailea – a Waldorf Astoria Resort & Spa for three nights and four days, and roundtrip airline tickets for two on Delta Airlines
Some restrictions apply
Donated by Travel Café, Delta Vacations and Delta Airlines
An outstanding oceanfront resort situated on 40 meticulously landscaped acres that open onto Maui's beautiful Wailea Beach, voted one of the beast beaches in America. The resort also offers an array of Hawaiian activities for guests to enjoy. Indulge in Spa Grande, spend a day at the pools, or make plans for golf, tennis, snorkeling, or visiting the many beautiful sites Maui has to offer.
Delta Airlines will fly you to paradise for three nights and four days. What more could you ask for?
46. Charles Krug Reserve Cabernet Sauvignon Howell Mountain, 2012, 12 x 750 ml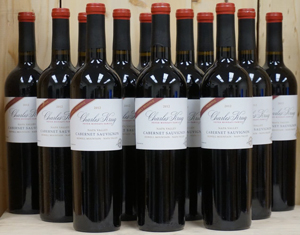 One of Wine and Spirits Top 100 Wineries for 2017
Sponsored by Holiday Station Stores
This is the second vintage of Krug Reserve from Howell Mountain and it shows the signature black cherry and cranberry aromas that the Howell Mountain AVA is known for. It is rated 92 by Wine Spectator and 91 by Wine Advocate, both of which remark on its 10-15 year aging potential.
47. Penfolds Bin 407 Cabernet Sauvignon, 2012, 12 x 750 ml
Sponsored by MSU Billings Foundation
Bin 407 multi-regional blend of South Australian and Western Australian grapes that was first made in 1990. The use of a mix of new and used French and American oak contributes elegance and balance. The 2013 was rated 92 by both James Suckling and Wine Spectator.
48. Mexico Dream Vacation for Two
Accommodations for two adults at Secrets Vallarta Bay, in Puerto Vallarta, Mexico, for three nights, four days, all inclusive
Some restrictions apply
Transportation not included
Blackout dates include, but are not limited to, Thanksgiving, Easter, Christmas, New Year's and President's Day. Offer is valid for one year from the date of the event and is based on availability.
Donated by Travel Café and AM Resorts
Romantic. Refined. Remarkable. Situated on the golden beaches of the Pacific coast within walking distance of the famous El Malecón boardwalk, this vibrant oceanfront AAA Four Diamond resort provides adults 24/7 access to buzzing nightlife, non-stop entertainment and unlimited luxury. From the moment you wake in your sun-soaked suite, your days and nights are filled with nearly endless opportunities. Tennis anyone? Perhaps jet skiing? Or catching a movie on the beach. The choices are all yours.
49. Patz & Hall Chenoweth Ranch Pinot Noir, 2013, 12 x 750 ml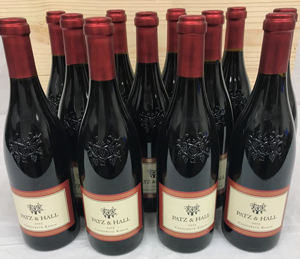 Sponsored by MSU Billings Foundation
The Patz & Hall Chenoweth Pinot, from the Russian River Valley AVA, heads in a slightly different direction from its Hyde Vineyard counterpart. This one emphasizes the juicy cherry-like fruit for which the appellation is known, with a constant expression of pure Pinot fruit throughout. Rated 94 by Wine Enthusiast and 93 by Connoisseur's Guide.
50. Orcas Island Dream
Five-day condominium stay
Accommodations for up to four people, $100 VISA gift card
Available September 15, 2017 – June 15, 2018
Transportation not included
Donated by Sue and Eakle Barfield and Altana Federal Credit Union
Dream away on beautiful Orcas Island, the largest of the San Juan Islands – also known as "the emerald isle" and the "gem of the San Juans."
Enjoy five glorious days in a luxurious two-bedroom condominium, just 50 yards from the beach. Orcas Island is a combination of lush forest, pristine valleys, placid lakes and stunning mountains, all wrapped around a beautiful fjord. Spend your time whale watching, sailing, kayaking or golfing. Use your VISA gift card to enjoy one of the many offerings on the island. There is something for everyone! Close your eyes and imagine the beautiful sunrises, sunsets, and everything in between.
51. Prisoner Wine Company Thorn Merlot, 2013, 12 x 750 ml
Sponsored by MSU Billings Foundation
Winemaker Jen Beloz says, "I have watched many old vineyards and varieties be replanted to Cabernet Sauvignon. This wine is about preserving Napa Valley Merlot." The grapes are sourced from many small vineyards with different terroirs and vines of different ages, which contribute to the character and complexity of the wine. Rated 91 by Wine Spectator.
52. Take Home the Store!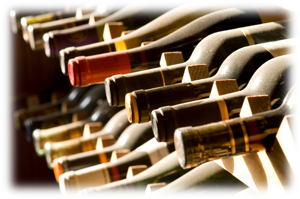 Here is your opportunity to restock your cellar… start a cellar… or maybe you just love wine! This lot is for you! Tonight you can take home one bottle of each of the wines featured in our Wine Store – 60 fantastic bottles of wine to enjoy!
Lot includes two bottles of each of our winemasters' wines.
Wines include:
2016 Rombauer Sauvignon Blanc
2015 Rombauer Chardonnay
2013 Rombauer Merlot
2014 Rombauer Cabernet Sauvignon
2015 Rombauer Zinfandel
2012 Rombauer Diamond Select Cabernet Sauvignon
2014 3-Horse Ranch Vivacious
2012 Alpha Omega Napa Chardonnay
2010 Alpha Omega Napa Proprietary Red Wine
2012 Silverado Cabernet Sauvignon
N/V Perrier-Jouët Gran Brut
2015 Lyric Chardonnay
2015 Minuty Rose
2015 19 Crimes The Warden Red Blend
2012 Stag's Leap The Leap Cabernet Sauvignon
2014 Rabble Zinfandel
2013 Amore Fati Syrah
2016 Risata Moscato
2012 Château Cap de Mourlin Grand Cru
2013 Enzo Boglietti Nebbiolo
2011 LA ESPERA Kurt Jeinlein Red Blend
2011 LA ESPERA Reserva Cabernet Sauvignon
2014 Ammunition Equalizer Red Blend
2015 Maal Wines Biutiful Malbec
2012 Loscano Grand Reserve Cabernet Sauvignon
2010 Zonin Piattelli Grand Reserve Malbec
2013 Groth Reserve Cabernet Sauvignon
2015 Provenance Sauvignon Blanc
2015 Cannon 12 Chardonnay
2015 Intrinsic Cabernet Sauvignon
2014 William Weaver Pinot Grigio
2012 William Weaver Cabernet Sauvignon
2015 Charles Smith Kung Fu Girl Riesling
2015 Prisoner Red Blend
2009 Penfolds Bin 128 Shiraz
2013 Penfolds Shiraz RWT
2013 Thurstone Wolfe Cabernet Sauvignon
2013 Renwood Black Label old Vine Zinfandel
2015 J Lohr White Riesling
2015 J Lohr Riverston Chardonnay
2015 J Lohr Arroyo Vista Chardonnay
2014 j Lohr Falcons Perch Pinot Noir
2014 J Lohr 7 Los Osos Merlot
2014 J Lohr 7 Oaks Cabernet Sauvignon
2014 J Lohr South Ridge Syrah
2014 J Lohr Hilltop Cabernet Sauvignon