Yellowjacket Love Stories: Finding true love on campus
College is full of opportunity. But making friends, getting involved, and earning degrees aren't the only ingredients to a successful university experience. These Yellowjacket couples met as MSUB/EMC students and prove that adding a dash of love is the perfect recipe for a bright future after graduation.
---
Aaron & Sonja Tuma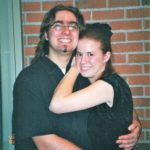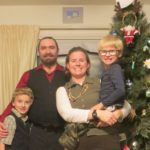 It was a bit of magic that brought Aaron and Sonja Tuma together as MSU Billings students. Aaron's magic tricks got Sonja's attention, and the two became friends. Opting to keep their relationship platonic, they would call each other every night. Then Sonja invited Aaron to a church camping trip. When she was injured during a game of ultimate frisbee, Aaron came to Sonja's rescue, assisting her on walks until she recovered. One sunrise, three months and a howl at the moon later, the two were engaged. Fourteen years have passed since their marriage, but the Tumas are still very much in love.
---
Herb & Gerry Mangis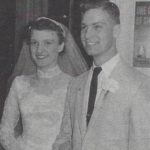 Herbert Mangis says he picked his future bride out when they met during freshman orientation at Eastern Montana College of Education. Gerry Walter was studying business, and Herb served as president of Student Legislature. Herb was well-liked by peers, but most importantly by Gerry. The EMCOE student newsletter announced their marriage on Feb. 12, 1958, and the couple celebrated their 60th wedding anniversary in 2018.
---
Don & Lori Hughes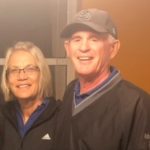 Keeping promises is important to everlasting love, and Don and Lori Hughes know from experience. The two met in the microfiche section of the Eastern Montana College library in January of 1976. They were married less than a year later when Lori returned from studying at the University of Valencia in Spain. Lori asked Don to promise that they would live in a Spanish-speaking country for a year someday, and he kept that promise. In 2009, they put their jobs on hold and spent a year in Honduras. They now have four feeding programs for children and seniors in the country through the His Hands for Honduras organization.
---
Justus and Karin Thorgramson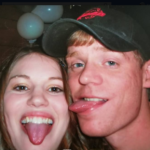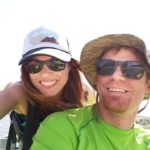 Justus and Karin's love story began in 2005, while the two were sophomores at MSU Billings. They met through mutual friends in the residence halls, but it wasn't long before hanging out in Petro Hall turned into moving in together. Justus graduated with his associate's degree in 2007, and Karin followed with a bachelor's degree in 2009. The two were married that year and celebrate 10 years of marriage in 2019.