Love in the Air…On Campus!
Ron and Marilynn Sexton, '59 and '60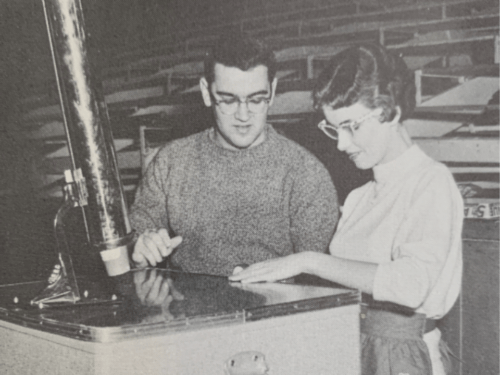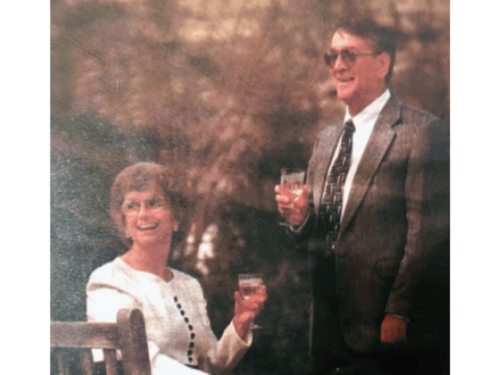 At Eastern Montana College in 1957, Marilynn, an 18-year-old majorette, was putting away her baton when she was approached by a potential suitor. As she tried to figure out a way to politely rebuff the young man, they were interrupted.
"Ron came in and saved me," Marilynn said. "He walked over and jokingly quipped, 'Don't you have a date with me?'"
Smitten with his teasing during their physical education classes, Marilynn accepted Ron's invitation to their first official date at the school-sponsored sweetheart ball. Soon, they were enjoying Coca-Cola dates and taking time to get to know each other. Then came the proposal in quintessential Billings fashion.
"We were up at the top of the Rims and all of a sudden, he had this ring and asked me to marry him," Marilynn said. "It was so sweet."
She accepted, and they were married in 1961 at St. Patrick's Cathedral.
Soon thereafter, they moved to Wyoming, followed by several subsequent moves to other states. In 1977, the Sexton family returned home to EMC when Ron accepted a role on campus. In 1995, Ron was named the chancellor of his alma mater.
They have participated in many events during their time at MSU Billings, but "living in the Chancellor's house (and) hosting parties with all the trees in the backyard stands out the most," Marilynn said. "We really loved it and enjoyed our time there."
Betsy and Patrick Rivers, '10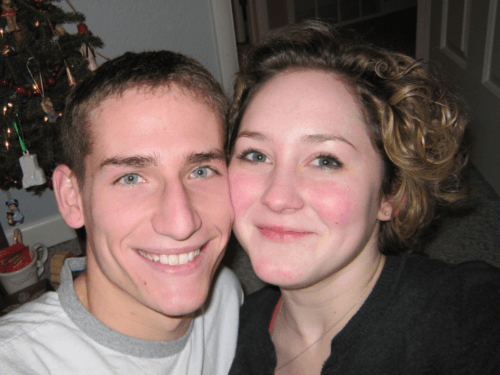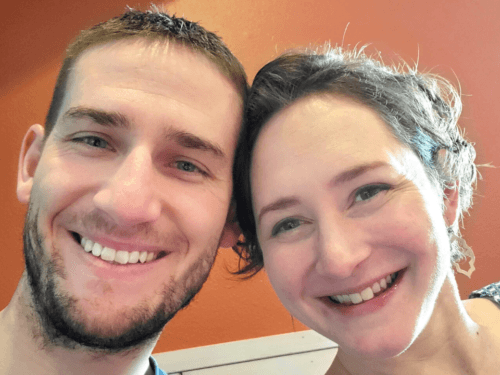 Betsy and Patrick's love story started in a music class in the fall of 2006 in Cisel Hall at MSU Billings. Betsy saw Patrick sitting alone and encouraged him to sit with their group.
"I have a distinct memory of looking at him, thinking that he was very mature and confident for his age," Betsy said.
Immediately following the class's final, they went on their first date – dinner, a movie and coffee. Their whirlwind four-month courtship culminated in Patrick's proposal. On bended knee, with two-dozen roses – half red, half white – Patrick asked for Betsy's hand in marriage.
Married life as students was dreamy for the couple.
"We would meet up on a bench in between classes, where we could sit and visit with each other," Betsy said. "We studied together, our grades improved, and we worked together as a team."
Twelve years of marriage and five children later, Betsy and Patrick still feel a fondness for their alma mater. This is evidenced by how their youngest son answers the all-important Montana-made question, "Cat or Griz?" He always scoffs, "Yellowjackets."
Jordan and Sonja Jones, '16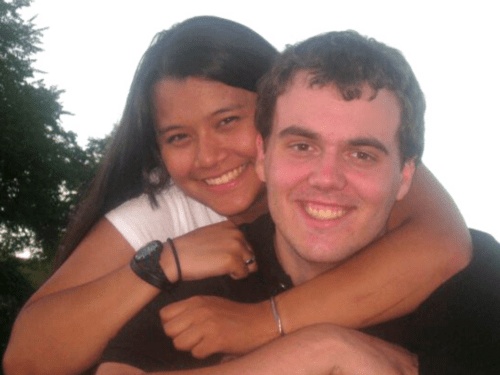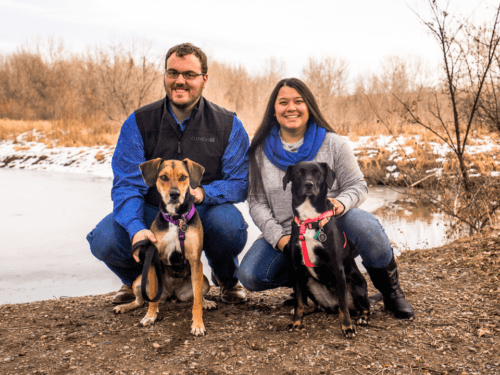 On the first day of school at MSU Billings, Sonja nervously walked into the cafeteria. As she searched the room, looking for somewhere to sit, her eyes landed on the familiar face of a classmate from Skyview High School in Billings.
"I recognized Jordan's face and I bee-lined for his table," Sonja said. "After that, we had lunch every Monday, Wednesday and Friday together."
But lunch wasn't enough. Soon, they were regularly studying together until the library closed, eventually continuing their conversations in their cars. Sonja would cheer for Jordan, as he performed with the choir in Cisel Hall, and Jordan would drive back to campus to walk Sonja to her car at night. The duo built the groundwork of their relationship on friendship.
Jordan's surprise proposal, in front of 50 family members, led to their wedding in 2017. The wedding was a grand party with 300 guests in attendance.
JJ and Alicia Hutzenbiler, '00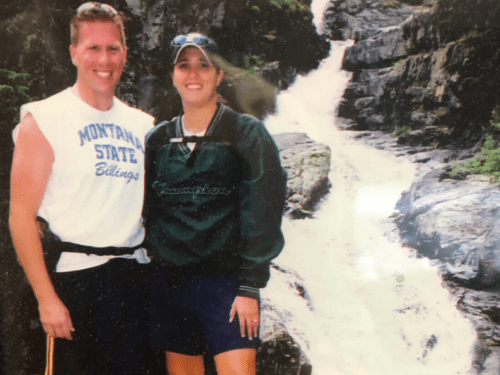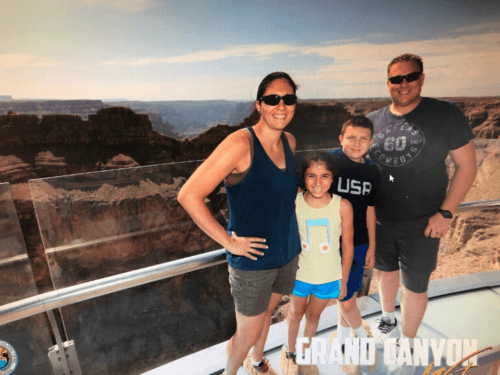 JJ didn't have much time for dating while he was attending MSU Billings. He was taking 18 credits, working two jobs, and serving as a soldier in the U.S. Army Reserves. But this didn't stop him from noticing Alicia.
"One day, I was in Alterowitz Gym and I scoped out a very talented basketball player," JJ said.
But the timing wasn't right. Alicia, who was on the women's basketball team, took her role and scholarship seriously, leaving little time for anyone special.
After they both graduated in 2000, they crossed paths occasionally, as they were both members of the same gym. This time it was Alicia who took notice of JJ, but there was still no official meeting.
It wasn't until a mutual friend's birthday party that their love story blossomed. That formal introduction turned into an exchange of a few work emails, which led to a first date. Six weeks later, JJ took Alicia to Walkers Grill. Alicia remembers every detail.
"He had everything planned out with the restaurant, a corner table, a bottle of champagne and a special dessert to celebrate after he proposed," she said.
Now married for nearly 15 years, they have two children. As alumni, they enjoy supporting their alma mater by attending sporting events and fundraising for scholarship programs.
By Laie Black, public relations assistant
MSU Billings Alumni Association