COVID-19 Impact at MSU Billings
The MSU Billings Foundation wants to be a part of the solution to the COVID-19 pandemic. Will you stand with the Yellowjacket family to ensure our students' educational dreams are still possible by making a matched gift to the Montana Access Scholarship?
Join us for Montana Match Month this May 2020. Matching $125,000 allows the foundation to provide 250 students with $1,000 scholarships this fall!
Below are a few stories from students, faculty, alumni and friends describing the impact this pandemic has on their lives. Their stories, and many others like them, demonstrate the importance of supporting our Yellowjackets when they need it most. Thank you for standing with us to continue a long legacy of quality education and workforce preparedness.
If we stand together, we succeed together.
---
Will Heward, MSPR Graduate Student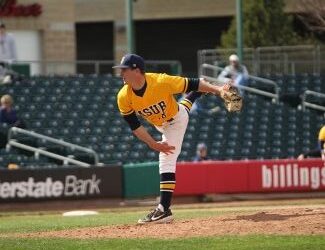 Will Heward is one of many MSU Billings students who have been affected by COVID-19. He is a senior on the Yellowjacket baseball team and serves as a graduate assistant in the Athletic Department. A second-year graduate student, Will plans to finish his Master of Science in Public Relations degree this year.
The COVID-19 pandemic greatly affected Will, like many other MSU Billings students. These challenges impacted his senior year, both academically and athletically.
"The hardest part has been not being able to have any closure with baseball and school – no Senior Day or final baseball game and no commencement ceremony for graduating with my masters," Will said.
Jusinann Mraz, Education Student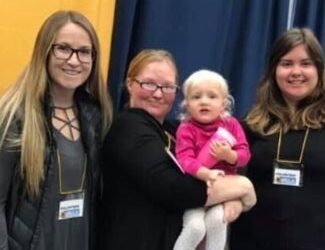 Justinann is a junior in the math teaching program at MSU Billings and is also the head math tutor in the university's Academic Support Center. She shows great leadership ability and continues to be a positive light during these trying times.
Before MSU Billings courses moved to online instruction due to COVID-19 in March, Justinann played an instrumental role in converting all of the ASC's STEM tutoring services to an online platform. She ensured that students would continue to get the academic support they need.
Bossan Abdyyewa, International Student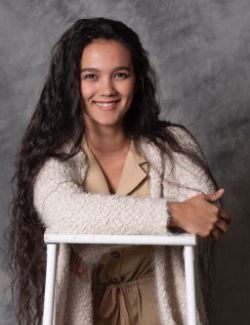 Bossan Abdyyewa is an incoming international student at MSU Billings. She is from Turkmenistan and will be majoring in political science and minoring in Spanish. The COVID-19 pandemic has affected the way she and most other students have received their education. It has also affected Bossan's long-term plans for attending school and her ability to work during this time.
Like many students, Bossan had to transition from being in a classroom setting full time to taking eight classes through an online platform. As an international student, it is harder for Bossan to succeed in an online setting. English is her second language, and she does not get as much one-on-one interaction with her professors.
The hardest part for Bossan is not being able to work during these times. She lost her job on campus, which was crucial for Bossan because she was able to put the money earned from work toward her tuition. Like many international students, Bossan is unsure what the future holds.
Claire Tevaseu, Class of 2020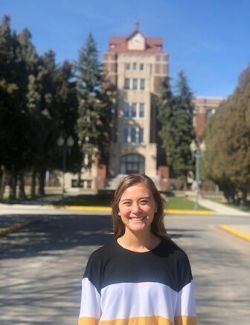 Claire Tevaseu is one of MSU Billings' senior student-athletes whose last year of college changed drastically due to the coronavirus. She played on the Yellowjacket women's soccer team for four years while double majoring in business management and marketing. Claire also planned to take an internship in Australia this summer.
The COVID-19 pandemic caused the class of 2020 to postpone its graduation ceremony at MSU Billings. The University rescheduled the 93rd annual event due to social distancing guidelines and group gathering limitations. For Claire, that meant she returned to Seattle without commemorating her achievement.
"Cap and gowns are also delayed for many people, so I was unable to take graduation photos in Billings before I drove back home," she said.
Commencement is rescheduled for December, but it will be difficult for some new alumni to attend the event.
A highlight for Claire is that she can continue to work at Yellowstone Public Radio remotely. In the position for two years, Claire creates a majority of the organization's social media posts. Claire appreciates the opportunity to work for YPR from home. She is hopeful the experience she gains can propel her into a future career someday.
Shiloh Skillen-Robison, New Student & Marketing Specialist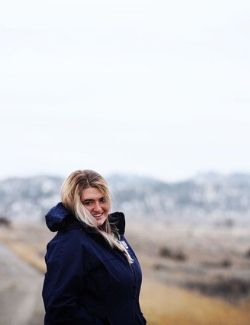 Shiloh Skillen-Robison is a proud member of our Yellowjacket family. She graduated from MSU Billings in May of 2019 with a degree in English and minors in history education and honors. Shiloh currently works in New Student Services as a new student and marketing specialist, recruiting future Yellowjackets. She is continuing her education through MSUB getting her Master of Science in Public Relations.
Being a student and employee of the university, Shiloh has experienced many challenges from the COVID-19 pandemic.
"Not being around my coworkers or on campus has been difficult—I miss having everyone around and campus being active," she said.
Shiloh is also a sports photographer for MSUB. Since games were canceled for spring semester, she was unable to capture those special moments for our athletes. However, Shiloh continues to take graduation photos for seniors who finish school this year.
Shiloh is one of the many alumni who make our university a better place every day.
Dr. Dan Willems, Assistant Professor of Biological & Physical Sciences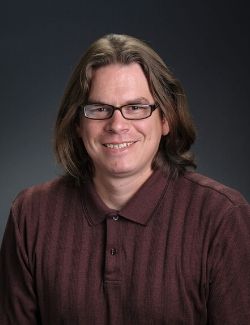 Dr. Dan Willems is an assistant professor of biological and physical sciences, a researcher, and is the chair of the annual Science Expo at MSU Billings. Dan successfully moved to online teaching, and transitioned the annual Science Expo to a virtual event. But it hasn't been easy responding to COVID-19 with these measures.
"The hardest part has been no face-to-face interaction with my students," said Dan. "Science is so hands-on, you can't take interaction away."
Being a professor, Dan values the class time he spends tutoring students and helping them learn material in-person. He continues to hold virtual office hours and offers online tutoring for his students who need it.
Dan's leadership was integral to hosting the 34th annual Science Expo virtually. The Science Expo had 150 student participants via Facebook. MSU Billings was able to offer them an academic outlet, despite the challenges of this pandemic.
Donna Fredericks, MSUB Foundation Board of Trustees Chair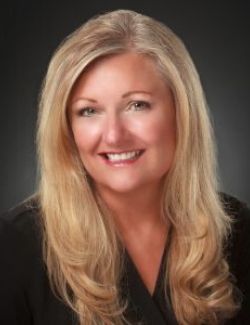 Meet Donna Fredericks, chair of the MSU Billings Foundation board of trustees. Donna is a two-time MSU Billings graduate, former adjunct professor, and has served on the board for eight years. She is a valued member of our Yellowjacket family.
As board chair, Donna has a unique perspective on the happenings at MSU Billings during the COVID-19 pandemic. Many major events that our University depends on for scholarship fundraising have been postponed. Donna cares about the impact these changes will have on future Yellowjackets.
"The hardest part is knowing how the pandemic may affect scholarships for future students," Donna said. "Not to mention the activities on campus that are such a vital part of a great college experience."
As a MSUB alumna, Donna empathizes with students who graduated this year. She remembers the springtime activities held for seniors when she attended that this year's graduates did not get to enjoy.
Donna continues to support alumni and future members of our workforce. Thank you for uniting with Donna and the rest of our Yellowjacket family as we navigate these times of uncertainty.
If we STAND together, we succeed together.